Can a Nurse Work in any State?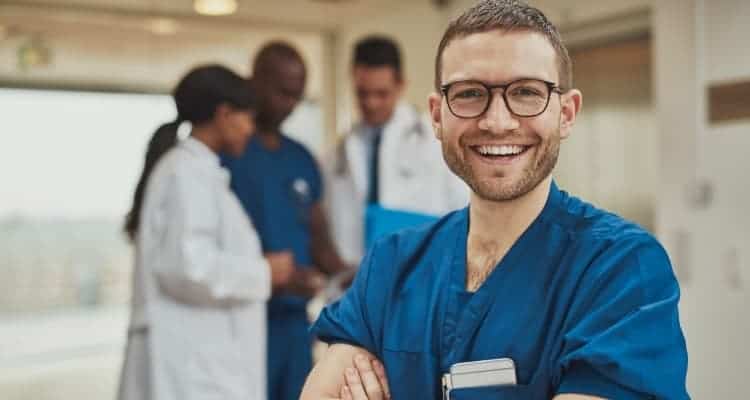 As a licensed profession, the field of nursing comes with many specific rules and requirements.
While you sift through what you have already learned about this career, you may be wondering whether you'll be able to work as a nurse in any state after graduation or will you be limited to only one.
*Disclosure: This article on can a nurse work in any state may contain affiliate links. If you click and make a purchase, I may receive a commission. For more info, please see my disclaimer.
Can Nurses Work in Any State?
As long as you follow requirements that are specific to each state's board of nursing and maintain an unencumbered license, you can certainly work as a nurse in any state. However, you will need to ensure that you hold a licensure in that state first before accepting a job or beginning your work.
How Can a Nurse Work in Any State?
Although moving to another state as a nurse may not be as easy as it is for people in many other professions, it can actually be accomplished fairly simply.
To begin, you will need to complete your nursing education before taking and successfully passing the NCLEX examination through the National Council of State Boards of Nursing (NCSBN).
Once this is done, you will receive your license in your first state of choice.
Although you do not have to do so, I have found that it is best to keep this initial licensure up to date throughout your years as a nurse even if you receive licensures in other states in the future.
If you decide that you want to work as a nurse in another state, you must first request licensure in that state.
This is not a difficult process in any state, and some states simplify the process even more.
How Can You Become Licensed in Another State?
Because the NCLEX examination is a nationally recognized test, you will most likely only need to request licensure by endorsement in your secondary state of choice.
You will need to visit that state's board of nursing Website to determine the qualifications you must meet for endorsement.
You may need to complete a background check and prove that you are in good standing with your current state's board of nursing.
In addition, you will have to pay applicable fees for your new license.
Nurse Licensure Compact Agreement States
In some cases, you may not even need to complete the licensure by endorsement process.
There are currently 30 states that are known as Enhanced Nursing Licensure Compact states, a title and compact that was enhanced and updated in 2018.
If you're going to be maintaining your primary residence in your current state of licensure, you will be able to practice nursing in any of the compact states without requesting a new license from that state's board of nursing.
Related: Pros and Cons of the Enhanced Nurse Licensure Compact
Why Might You Want a Nursing License in Multiple States?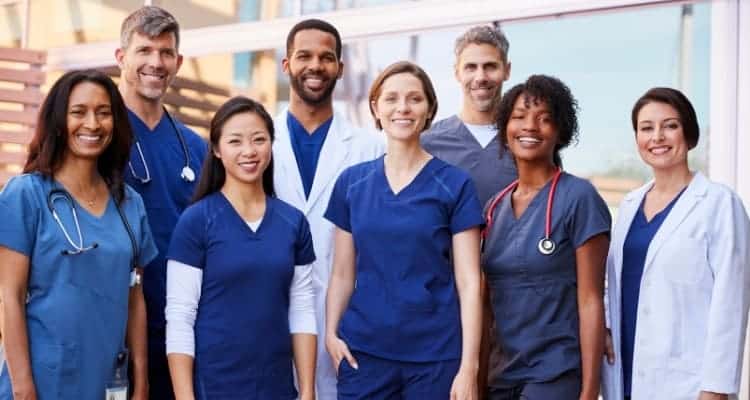 There are many times when you may want to consider branching out with nursing licenses from other states.
For example, I opted for a license in a new state when I lived on the border of two states and decided to look for jobs in the second state.
This secondary license also came in handy when I worked as a camp nurse one summer in this other state.
Pro-Tip
Keep in mind that if you're providing any nursing care in another state, you will want to ensure that you are legally covered through appropriate licensure.
Another top reason for seeking multiple state licensures is to begin work as a travel nurse.
If this is the case, you may want to consider a temporary nursing license, which is offered by nine states that are known as walk-through states.
This will speed up the process of getting a license if you are currently applying for a job or considering working as a travel nurse for a short time.
Keep in mind that you will want to give yourself plenty of time to get a permanent license if you are applying to a non-compact state or a non-walk-through state.
For example, it can take up to six months to get your permanent license in California or Ohio.
Final Thoughts
If you have successfully passed the NCLEX examination, the process of becoming licensed in another state may be easier than you might think.
Search our job board today to find nursing positions that are open all over the country.
Related Articles
<! –– Convertkit General Email Optin Form Bottom of All Posts ––>