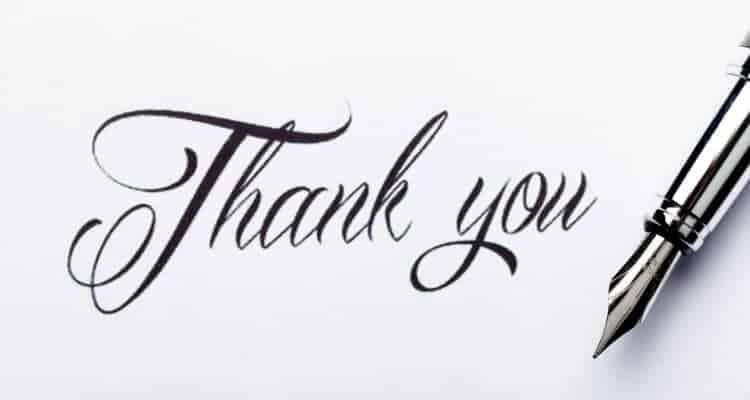 As a nurse, it's important to be professional and well perceived at all times in your career.
This also includes applying for and accepting job offers from potential employers.
Many nurses neglect to write a job acceptance offer letter but it's an important part of professionalism, especially in the medical industry.
Should You Write a Job Acceptance Letter?
Many nurses apply for a job and don't bother to write a formal acceptance letter, either because they don't think they're important or because they don't know why they're important.
When it comes to nursing (and getting a new job in general), you really should put your best foot forward and the job acceptance letter provides this opportunity.
In offering you the job, the employer is stating they have faith that you're the best candidate for the role and can perform as expected.
They're extending a professional handshake to you and expecting that you'll act in a professional manner.
Here are some of the reasons why you should write a nursing job acceptance letter:
Find Your Next Nursing Job
Use the NurseMoneyTalk job board to look for and apply to great nursing jobs near you.
1. Formal Acceptance and Terms of Employment
The job acceptance letter allows you to accept the offer formally so there's no doubt in the employer's mind you have accepted it.
This also offers you the opportunity to clarify any terms and ask any questions.
For example, you may want to ask about salary in the new role or about vacation time.
Just make sure you express your heartfelt thanks before asking any questions of that nature.
2. Professional Presentation
You'll be working with other medical professionals and you want to be perceived as a professional nurse.
By writing the job acceptance letter, you present yourself as a professional and mindful of others before even stepping into the new role.
3. An Expression of Gratitude
Everybody (including your future boss) appreciates gratitude being shown for their time and consideration.
Even if you have plenty of nursing experience and know you can do the job just fine, it's still important to make sure you show your gratitude to your new employer for giving you the opportunity to fill the role.
Many people get so caught up in the excitement of having a job offer on the table that they simply forget to show this.
Sample Job Offer Acceptance Letters
Here are two sample nurse job acceptance letters you might like to modify and use:
Sample Nurse Job Acceptance Letter #1
Current Date
Your title and full name
The name of the employer offering you the position
The employer's address and department if applicable
Dear (insert title and name here),
I am writing to formally accept your offer to join your team. I am thankful for the opportunity you are giving me and look forward to meeting you and working with the rest of the team.
I understand that my annual salary will be (insert salary). It is also my understanding that I will receive (insert medical benefits as one example).
I would also like to thank (insert title and name of the person who conducted the interview here) for interviewing me and making the process enjoyable.
I understand that I will be starting on (insert time and date). You may call me at (insert phone number) if there's anything else I need to know.
Sincerely,
(insert your full name)
Example of Letter of Acceptance for a Nursing Job #2
Current Date
Your title and full name
The name of the employer offering you the position
The employer's address and department if applicable
Dear (insert title and name here),
It is with great pleasure that I am writing this to formally accept your offer to work as (insert title of role) with (insert department name or name of the medical facility here). I am very eager to start and make a positive contribution to the team.
I look forward to starting my role with you on (insert date and time you're supposed to show up for your first day). If you need to send me any documentation/paperwork or get in touch with me, don't hesitate to call me at (insert phone number here).
Once again, I would like to express my gratitude to you for giving me this valuable opportunity.
Sincerely,
(insert your full name)
Tips on Writing a Nursing Job Acceptance Letter
The above nurse sample acceptance letters are great starting points and they can be modified to suit many nursing roles.
But how should you approach writing one for yourself?
Here are some tips on writing a job acceptance letter if you're in the nursing field:
1. Make it Succinct and to the Point
No matter how ecstatic you are about receiving a job offer, you can say it all in a succinct manner.
There's no need to make the letter too long and drawn out.
You should keep the letter brief and to the point.
2. Make Sure That You Thank Them First
Even if you have some questions, make sure you thank your new employer within the first sentence of the letter.
This will set the tone for the rest of the job acceptance letter and let them know how you feel and how much gratitude you're feeling.
3. Format it and Spell Check it
Like we advise for all our other templates (e.g. nurse resume, nurse resignation letter, nurse cover letter and so forth).
You need to format the letter appropriately and make sure it's free of spelling and grammatical errors.
Sending a letter with dozens of sloppy typos and odd formatting simply sends the wrong message.
By paying attention to the details of the letter, you will send a message that you're professional and detail-oriented.
4. Clarify Terms and Ask Any Questions
Once you've thanked them and formally accepted their job offer, you can then clarify the terms and conditions of employment, such as:
Annual salary
Shift work
Medical benefits
Vacation times
This simply restates your understanding of the terms and allows you and your new employer to be on the same page.
Frequently Asked Questions
1. How to Decide Whether You Should Accept a Job?
Even if you've had a formal offer from an employer or department, you should really reflect on whether or not you want to accept the new job.
It's a massive decision for most people and it's well worth sitting down and asking yourself the following questions:
Will this new role allow you to learn and apply new skills in a positive way?
Is this new role bringing you one step closer to attaining your ultimate career goals or is it a completely new direction?
Will the new role positively or negatively affect your work-life balance?
Do you think you can contribute positively to the facility's mission while making a difference?
Do you feel you're adequately being compensated at this new job?
Nursing is a sought after career and there are many career advancements available.
But the medical field can also be very demanding.
You must ask yourself these questions and decide whether the new role is a good fit for you.
Does it mean you shouldn't accept a job with some negatives or drawbacks?
No. Of course not.
Sometimes a negative in one aspect of a new role can be tolerated if there are other positives.
Such sacrifices can be made if you feel it will be better for your career in the long run.
You just need to have a solid career plan in place and understand where this new role fits in with your plans.
2. Can You Turn Down a Job After Accepting it?
Yes, if you did not sign any legally binding contract you can turn down a nursing job after accepting it.
In an ideal world, before applying to a job you would already have an idea of whether or not you want to work there.
But the world is not always ideal and circumstances do arise.
Sometimes you find out new information about a job you applied for that you didn't have before.
Other times you might have applied to multiple jobs as a backup but there's really one that you actually want.
Whatever the reasons is sometimes you need to turn down a job offer even after writing them an enthusiastic job acceptance letter.
It might feel uncomfortable but you can mitigate a lot of that if you approach it in the right way.
If you've accepted the offer but have not signed any legally binding contracts, you should get in touch with the employer as soon as you can and explain the situation carefully.
Highlight that you are thankful for their offer and then respectfully explain that you cannot accept it.
Just remember that the employer has not done anything wrong and they will probably need to start the job review process again.
This is also your opportunity to thank them for their time and express your heartfelt gratitude in a succinct manner.
Sometimes an employer is willing to make some changes to the role if they really want you on board.
Be prepared to seriously consider these new terms since the employer may be going out of their way to accommodate your circumstances.
Conclusion
Nursing and the medical field are full of many good job opportunities but you need to approach new employers with the right attitude.
Writing a solid job acceptance letter can present you as professional and eager.
It can also make a big impression on your new employer and your new team.
Related Article