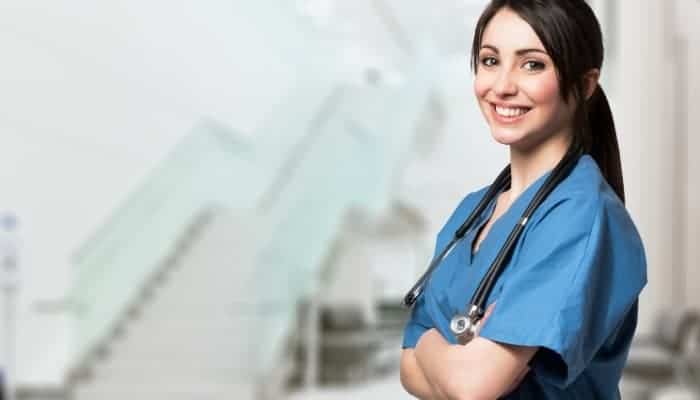 As with most things in life, there is more than one way of becoming a registered nurse.
However, if anyone has ever told you that you must first become an LPN, you may be concerned that you could accidentally be taking the wrong path.
*Disclosure: This article on do you have to be a lvn/lpn before becoming an rn may contain affiliate links. If you click and make a purchase, I may receive a commission. For more info, please see my disclaimer.
Does the Path to Becoming an RN Have to Start with Being an LVN or LPN?
Becoming an LPN is not the only path to becoming an RN. There are several ways to become an RN depending on your goals, budget, and amount of time you want to spend on education. Other routes to RN licensure is getting an ADN, an accelerated nursing program or a 4-year BSN program.
Is There Only One Path to Becoming an RN?
There are many ways for you to become an RN. No matter which path you take, the result will be the same. You will be able to sit for the NCLEX-RN examination and start helping patients of all ages and stages of life.
If you have ever been told that first becoming an LPN is the only route to becoming an RN, you should know that you have been fed faulty information.
In fact, you have a great deal of freedom in the path that you choose.
Today, there are four primary and completely valid paths you can follow to become a registered nurse.
1. The ADN-RN Route
With an ADN, which is an associate's degree in nursing, you will be able to become an RN in very little time.
Unlike the traditional four-year degree, it should only take you approximately two years to complete.
While you will be able to sit for the NCLEX-RN examination at the successful completion of the program, you may find that you cannot progress as far as you would like in your career as a nurse with this degree alone.
Your salary ceiling may be lower than it is for an RN with a BSN degree.
In addition, you will not be able to pursue advanced nursing positions, such as leadership or management roles, because the ADN is not sufficient for getting into a master's program.
Find ADN nursing programs on our nursing school database.
2. The Four-Year BSN Route
The traditional route that a majority of individuals hoping to become RNs still take is the four-year BSN degree.
This degree is available through numerous public and private colleges and universities and contains plenty of liberal arts and science classes along with your core nursing courses.
While this route takes longer and costs more than the ADN option does, it is advisable for many students because some health care organizations only hire individuals with BSN degrees these days.
This is what the American Association of Colleges of Nursing also recommends.
Find 4-year BSN nursing programs using our school search.
3. The Accelerated BSN Route
If you already have a bachelor's degree in a different field but want to switch career paths and become a registered nurse, you can save time by choosing the accelerated BSN route.
Because your liberal arts classes have already been completed, you will only have to focus on core nursing classes.
Depending on the college or university, these degrees typically take one to two years to complete.
Find accelerated BSN programs on our school database.
4. The LPN-to-RN Route
Of course, you can first become an LPN before completing an LPN-to-RN program.
Some people prefer this route because they appreciate the bedside nursing practice they get during their years practicing as LPNs.
It can also be a good way to determine if you want to further your career.
Most of the time, you can become an LPN with as little as one year of further education.
The LPN-to-RN program typically takes another two years.
Find LPN to RN programs online or near you.
What Is the Right Path for You?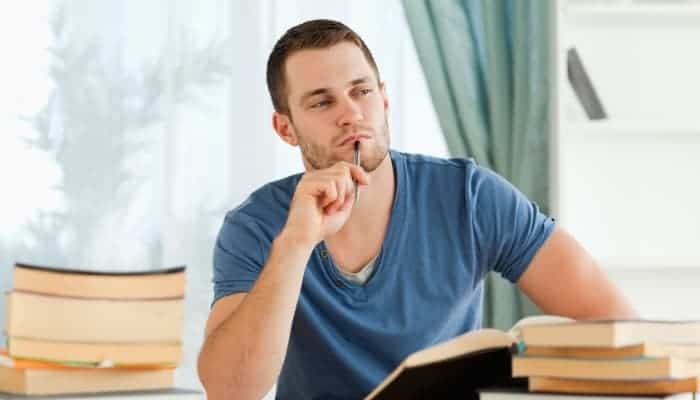 While all of these educational routes are viable choices, it is important to choose the best option for your circumstances.
If you want to jump into your career as quickly as possible, the ADN route may be best for you.
However, if you want to have the highest number of possibilities for future professional growth, you should certainly opt for a BSN degree.
The great news about nursing is that you always have plenty of options for getting further education and shifting your career focus.
Find Nursing Programs
Search our school database to find schools and get information on the right programs for you. (Don't worry, it's fast and free!)
Final Thoughts
As you can see, there are plenty of ways to fulfill your dream of becoming an RN. No path is right or wrong as long as it works for you.
If you are ready to get started on an educational path, check out our site to find high-quality nursing programs.
Related Articles