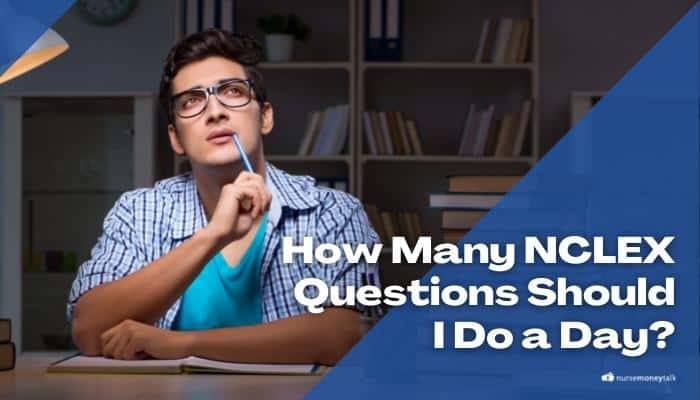 The NCLEX is a huge exam, and it can be daunting to know where to start.
A common question I get is, "how many NCLEX questions should I do a day?" Of course, the answer depends on various factors, but here's the quick and easy answer.
How Many NCLEX Practice Questions Should You Do in a Day?
You should be doing 100-200 practice questions a day. Depending on study habits and how close you are from your test date this number may be more or less. Ideally, the sessions will be divided into 2 or 3 study sessions.
Here are some other things you should consider.
The only NCLEX prep you'll need. Check out the nclex prep course that helps graduate nurses pass their state board.
What does it cover?
Just to name a few.
How Much Time Do You Have
This is probably the most important factor in deciding how many NCLEX questions to do each day. If you have months to study, you can afford to do fewer questions each day.
However, if you're approaching your test date and want to make sure you're really getting ahead, doing more questions each day might be a good idea.
Your Learning Style
Everybody learns differently, so there's no one-size-fits-all answer here.
Some people find they learn best by doing as many questions as possible, while others might prefer a more systematic approach focusing on specific content areas.
There's no wrong answer – just use whatever approach helps you learn best!
The Topic of the Question
You will inevitably run into topics that are more challenging conceptually for you. Because of that, you'll need to devote more time to studying those questions and topics to ensure you fully understand the material.
For more challenging topics, you're not going to be able to go through as many questions, and that's okay.
How to Pass the NCLEX Exam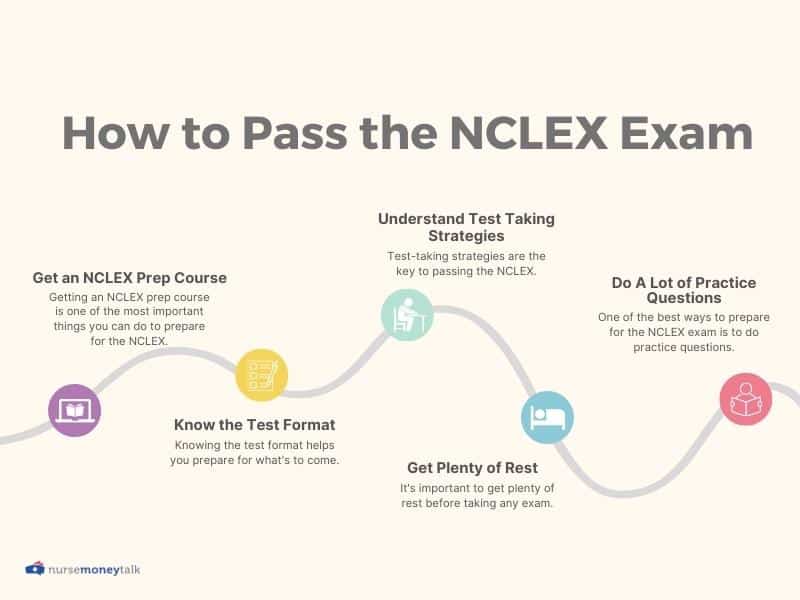 Here's how you can be successful on the NCLEX exam.
1. Get an NCLEX Prep Course
Getting an NCLEX prep course is one of the most important things you can do to increase your chances of passing the NCLEX. Check out this NCLEX prep course I recommend.
2. Know the Test Format
The NCLEX exam is a computerized adaptive test, which means that the questions you get will be based on how you answer the previous questions.
Therefore, it's important to do your best on every question because each question will determine which subsequent questions you get.
3. Understand Test Taking Strategies
Certain strategies can help you perform better on computerized adaptive tests like the NCLEX. This is part of the reason why I stress getting a good NCLEX prep course.
4. Get Plenty of Rest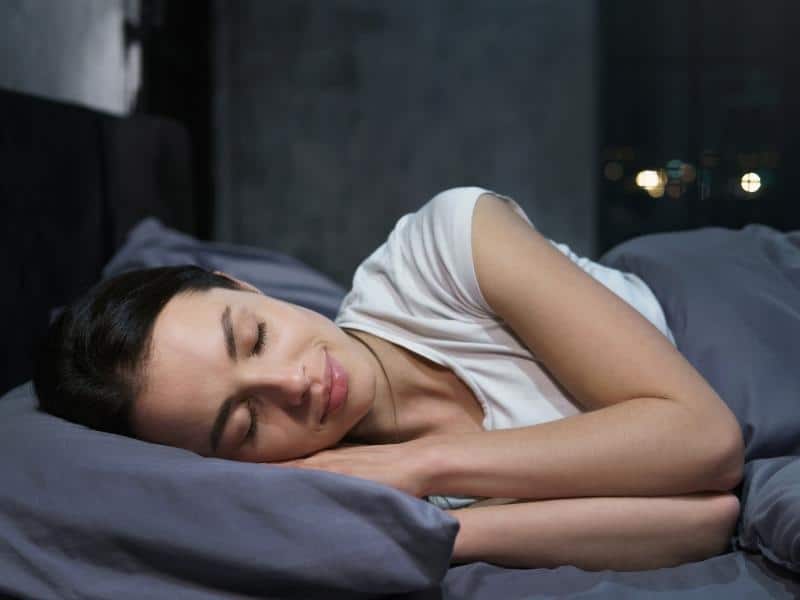 It's important to get plenty of rest before taking the NCLEX exam. Your brain needs time to process all the information you've been studying.
If you're tired, you will not be able to think as clearly or remember as much as you need to do well on the test.
5. Do A Lot of Practice Questions
One of the best ways to prepare for the NCLEX exam is to use practice questions. The best way to get practice questions is either NCLEX-PN or NCLEX-RN prep books. Or NCLEX prep courses.
Regardless of which option you pick, doing practice questions is important. Personally, practice questions were the key to my success in passing both the NCLEX-PN and the NCLEX-RN.
The main reason practice questions are important is that it allows you to become familiar with how the NCLEX questions are going to be, which will help you feel more confident going into the exam
Furthermore, solving practice questions will help you identify any content areas you need to study more before taking the actual exam.
Key Takeaways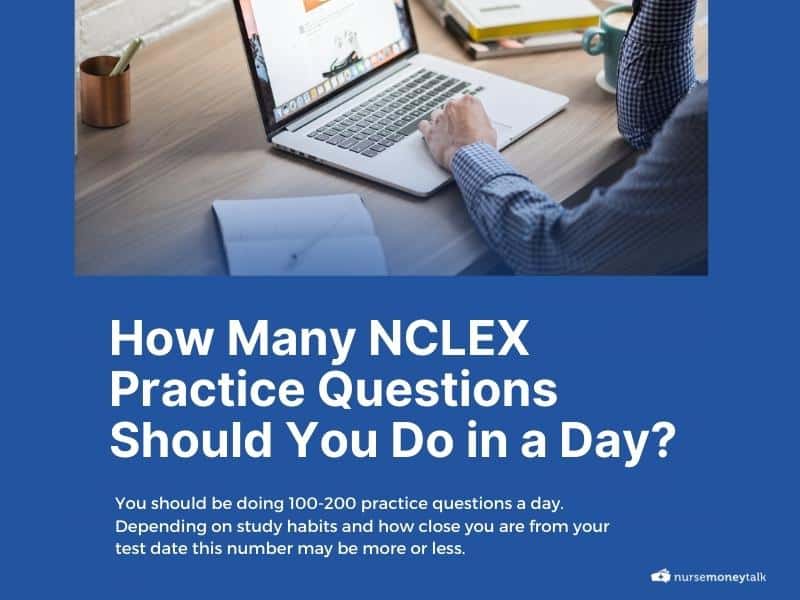 At the end of the day, there's no magic number of NCLEX questions you should do each day. It depends on how much time you have before the exam, your goals, and your preferred learning style.
Just make sure you're not burning yourself out, and try to mix up different content areas, so you don't get too bogged down in any one topic. Good luck!
NCLEX Prep Academy
Check out the comprehensive NCLEX prep review that I recommend. Don't bother with other NCLEX preps that overpromise and underdeliver. Did I mention they have a 99.86% NCLEX pass rate?
Have You Read These Yet?