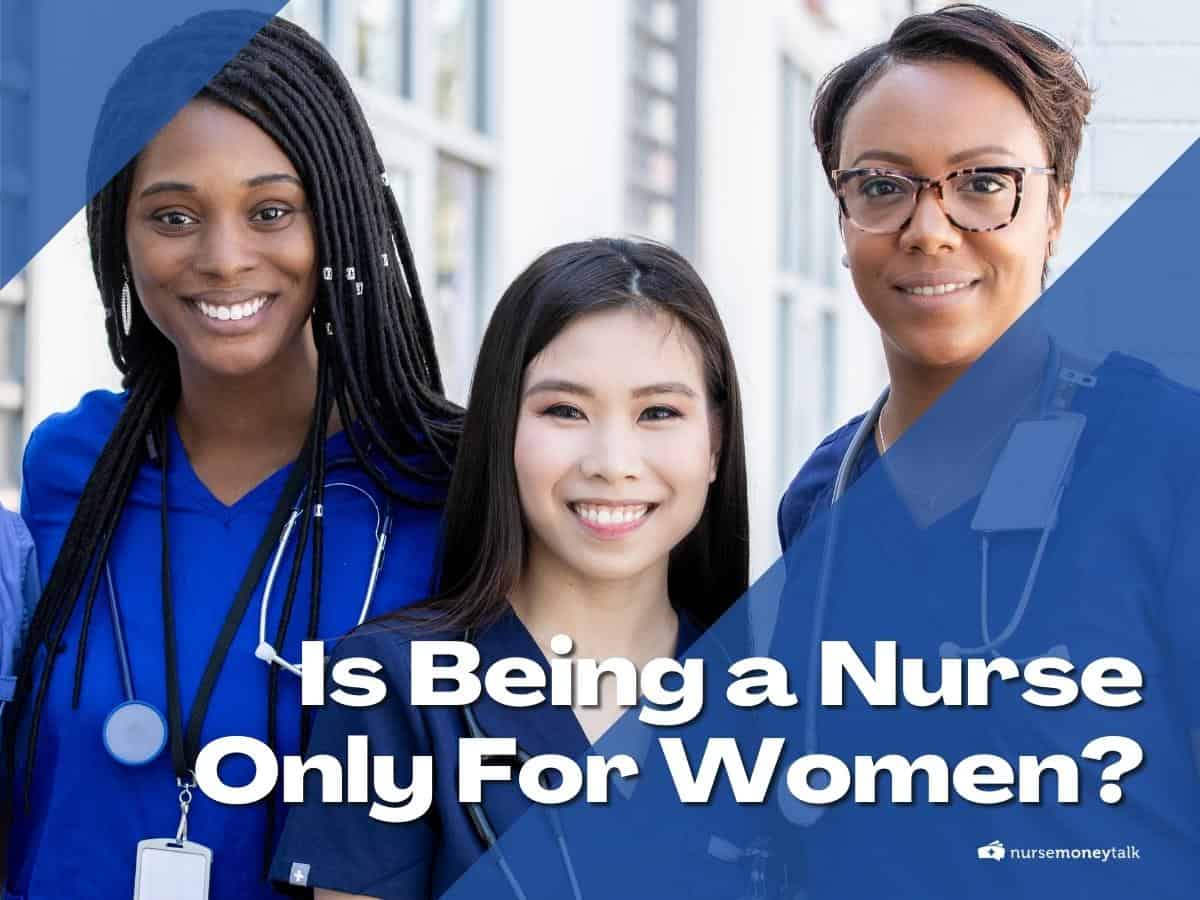 When it comes to the nursing profession, many people may ask, "Is being a nurse only for females?"
Truth be told, this question stems from longstanding stereotypes and preconceived notions.
Is Nursing Only For Women?
No, nursing is not just for women. While most nurses are women, men can still become nurses and find fulfillment in the nursing profession.
Is it Only a Female That is Called a Nurse?
No, nurses, whether male or female, are called nurses. There's no special name that male nurses are called.
Find Nursing Programs
Search our school database to find schools and get information on the right programs for you. (Don't worry, it's fast and free!)
Being a Nurse is Not Just For Women
Historically, the nursing profession has been dominated by women. However, this does not mean that it's a profession only suitable for females.
On the contrary, male nurses have been making a significant impact on the profession and are steadily increasing in numbers.
According to the U.S. Census Bureau, the proportion of male Registered Nurses in the U.S. has tripled since the 1970s.
Currently, 90% of nurses globally are women.
Myths Surrounding Male Nurses
There exist several myths that might dissuade men from entering the nursing field. Let's debunk a few:
1. "Nursing is a women's job"
This is one of the most pervasive misconceptions.
However, nursing is about compassion, empathy, and medical expertise, qualities that are not gender-specific.
For further reading, check out this article on the qualities of a good nurse.
2. "Men don't have the 'nursing instinct'"
This stereotype assumes that women are naturally more nurturing. However, nursing is a learned skill and doesn't rely on inherent instincts.
3. "Male nurses are 'doctors-in-training'"
While some male nurses may aspire to become doctors, many are completely satisfied with the nursing profession.
Each role has its own unique benefits and challenges.
Funny story…that has happened many times.
The Changing Landscape of Nursing
The landscape of nursing is continuously evolving.
As society's understanding of gender roles shifts, so does the composition of the nursing workforce.
This transformation allows for a richer and more diverse healthcare environment.
1. Increasing Number of Male Nurses
As already stated, the number of male nurses is steadily increasing. This trend is expected to continue.
2. Acceptance and Support
Today, more institutions, organizations, and educational systems are encouraging men to pursue careers in nursing.
This support has led to a greater acceptance of male nurses in the healthcare field.
3. Nursing Specialties
Many male nurses are also thriving in various nursing specialties, such as critical care, emergency nursing, and anesthesia, debunking the stereotype that only females can excel in these roles.
What About Female Doctors?
The question, "Is being a nurse only for females?" could be mirrored as, "Is being a doctor only for males?"
Just as men have faced obstacles in nursing, women have faced similar challenges in the medical profession.
However, female doctors are now more prevalent than ever, shattering traditional gender norms and stereotypes.
Become a Nurse
Whether you're a man or a woman, it's vital to recognize that nursing is open and welcoming to both.
The focus should be on providing the best possible care to patients, regardless of the nurse's gender.
If you want to join the nursing profession, go here to find nursing programs.
If you're still unsure if nursing school or, in general, nursing is a good profession for guys, you can explore other content on nursing school.
Find Nursing Programs
Search our school database to find schools and get information on the right programs for you. (Don't worry, it's fast and free!)
Have You Read These Yet?
Frequently Asked Questions