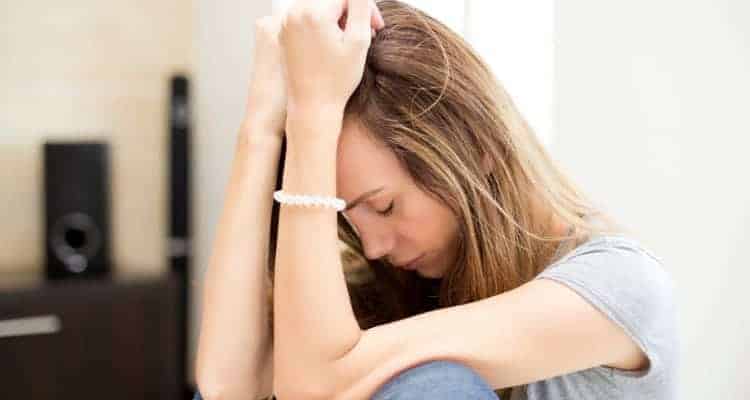 This particular article is all about what happens after failing the NCLEX.
This is a question many nursing students struggle with.
"I failed the NCLEX exam, now what?"
"What to do if you failed the NCLEX?"
First of all, failing the NCLEX does not have to define you, but there are several steps to take. For starters contact your state board of nursing to find out the requirements for a retest. Secondly, figure out what went wrong and third figure out your game plan moving forward.
Below we're going to break down each of these steps further along with giving you some ideas on what your next steps should be.
*Disclosure: This post may contain affiliate links. If you click and make a purchase, I may receive a commission. For more info, please see my disclaimer.
What To Do If You Fail The NCLEX
1. Realize That Failure Does Not Define You
I know you're going to feel bad about failing the NCLEX.
You might even be thinking,
"I didn't fail nursing school just to turn around and fail boards."
You might even feel like you're all alone and that you're the only one that failed the exam.
The fact of the matter is that about 25% of all NCLEX takers fail the exam (source).
While it's not ideal you need to realize that this is not the end of the road and you do have options.
So for sure take your time to grieve and then once you move past the grieving stage than with clarity you can make decisions for the next steps.
Related Article: How to Stay Motivated Finishing Nursing School
Hire a Tutor for School
If you need a tutor for school, you can find one using this online platform. The tutors are vetted, and you pick the time that works for your schedule. Whether it's for nursing school, nursing school prereqs, or any school-related subject, this is a platform you should check out.
2. Find Out What You Did Wrong
This part is not to discourage you or to cast blame. I'm sure you did everything you possibly could.
But part of coming back from not passing the NCLEX is regrouping and thinking about what you could have done better or differently, and making the necessary changes to give yourself a better chance of passing the exam.
Confucius said:
Is it that you waited too long after passing nursing school to take your NCLEX?
Did you not get the right study material for the NCLEX?
Did you not study at all for boards?
Did you focus on the wrong things when you were studying?
Regardless of what the case maybe you need to figure out the necessary changes you need to make for next time.
Pro Tip:
If you're struggling with the nursing school curriculum hiring a tutor from a service like Wyzant can go a long way to better equip you for the exams.
3. Figure Out What You're Repeat Options Are
According to the NCSBN website, you can retake the NCLEX up to 8 times a year with at least a 45-day difference between when you last took the exam.
4. Get a Tutor / NCLEX Prep
I touched on this briefly but I think this is worth mentioning again.
If you haven't bought an NCLEX prep or you're not having much luck with the one you did buy here are some other options below.
Kaplan NCLEX Prep
Hiring a Tutor from Wyzant
Hurst NCLEX Review
NRSNG
5. Talk to Your Future Employer
I couldn't think of a better title for this section but here's what I mean.
Many nursing students will get a job or a tentative job offer based on them passing their boards.
Many of these offers have timelines associated with them.
Not passing the NCLEX the first time might throw off that timeline.
Because of that, you need to have a hard conversation with your employer.
Many employers will probably work with you on this but you should NOT wait for them to ask you about it first.
Be proactive about it and make sure to mention what you're planning to do differently to make sure you pass the NCLEX the next time.
6. Give Yourself Some Grace
I started this off by saying failing the NCLEX doesn't define you.
Well, I want to end it now by saying you need to give yourself some grace.
You're going to get through this difficult time.
Many nurses who didn't pass their boards the first time go on to have very fulfilling careers and…
Final Thoughts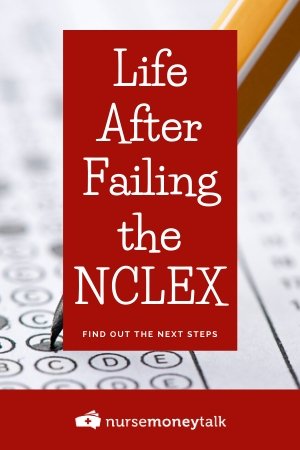 Failing the NCLEX doesn't define you. Instead, use it as a learning opportunity.
Let us know what your thoughts are in the comments below.
Frequently Asked Questions
I failed the NCLEX when can I take it again?

According to the National Council of the State Boards of Nursing (NCSBN), you can retake the NCLEX up to 8 times a year. If you're retaking an exam there have to be at least 45 days in between when you last took the exam. The exception is if your jurisdiction offers the NCLEX fewer times a year.
Related Article