How to Find a Nursing School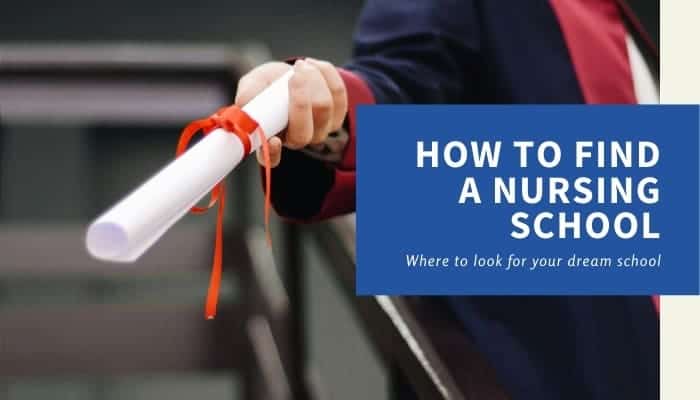 If you're like most pre-nursing students you're probably struggling trying to find good quality nursing schools.
No worries I'm going to show you where you can go and start searching in this article.
*Disclosure: This article on how to find a good nursing school may contain affiliate links. If you click and make a purchase, I may receive a commission. For more info, please see my disclaimer.
Finding a Good Nursing School Video
Our video on how to find a good nursing program. If you would rather watch a video, you can watch the one we have above, otherwise keep reading below.
How to Find a Nursing School Step-by-Step Guide
Finding a good nursing program is actually as simple as filling out this form:
This article is going to walk your through the 4 steps.
Step 1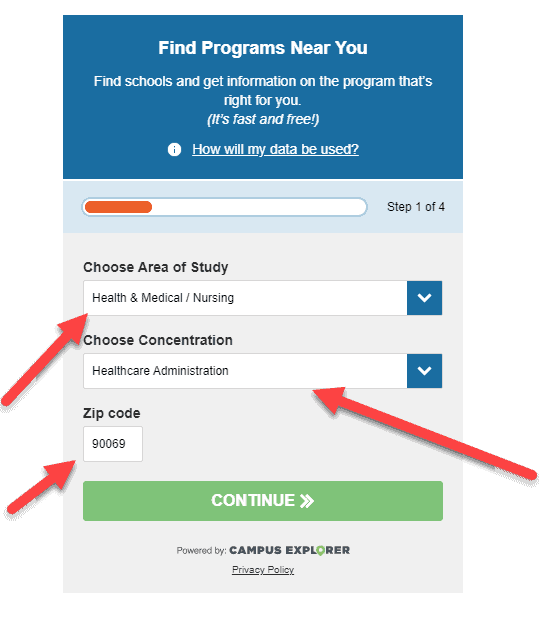 In step 1 you're going to choose your area of study from a drop down list. In this case Health & Medical / Nursing has already been chosen for you.
Next you'll choose your concentration.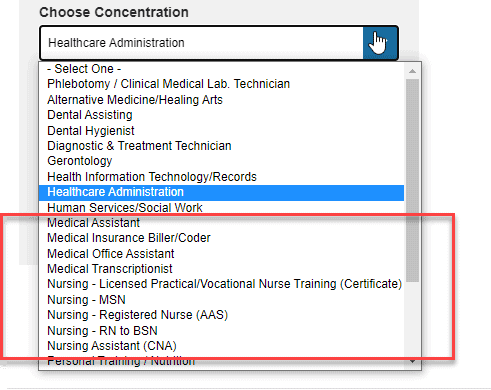 From this list what you'll notice is that you have a lot of options besides nursing.
But specifically looking at the nursing options you'll see that if you're looking at a school for a medical assistant (MA) or nursing assistant (CNA) all the way to a master's degree in nursing those options are available.
So pick the one you're looking for and then pick the zip code in the area of the school you're looking for.
Don't worry if what you're looking for is for an online nursing program there's an option for that in the following steps.
Hit continue and lets move on toe step 2.
Related: The Differences Between a Nurse and a Medical Assistant
Step 2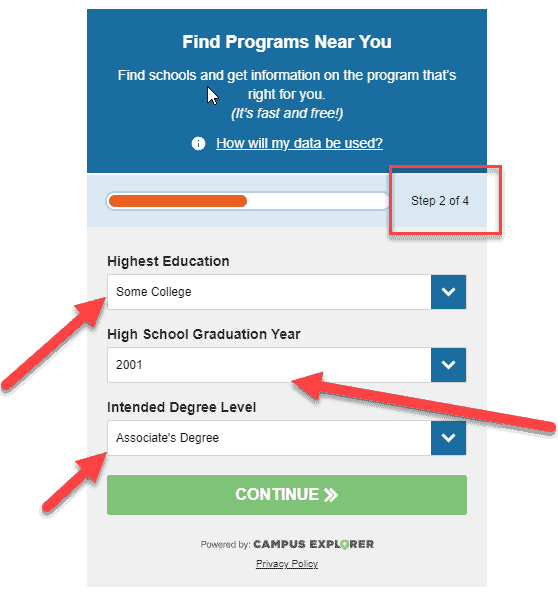 In step 2 you're going to pick your highest education level.
The year you graduated from highschool and your intended degree level. In other words what degree are you wanting to get.
Step 3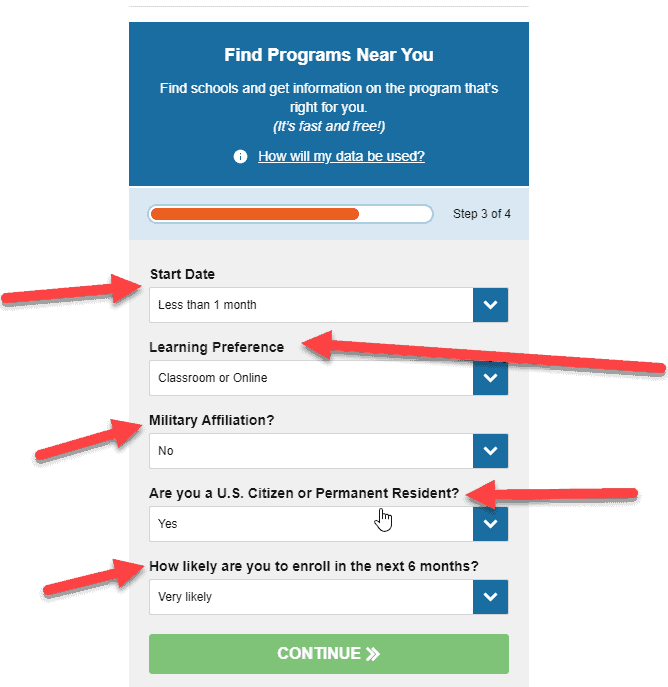 In step 3 you'll fill in when you want to start nursing school, what your learning preference is and so forth.

If you have a military affiliation. What your citizenship and residency status in and how likely you are to enroll in the next 6 months.
Step 4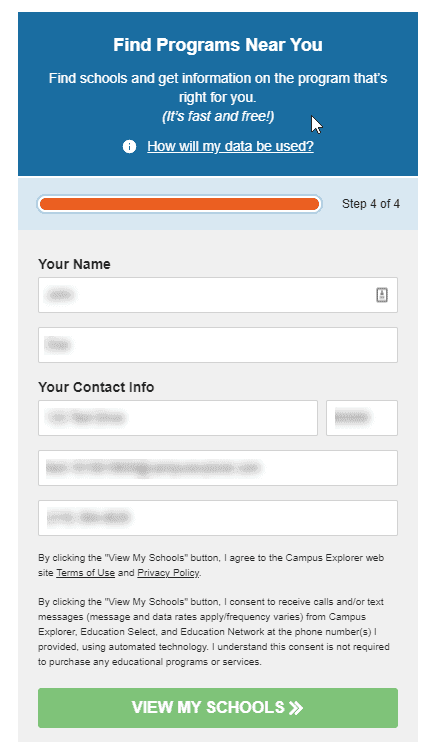 In step 4 you'll enter in your contact information, agree to the terms of use and privacy policy and than hit submit to view your school selections based on the information you entered.
You'll see this screen as the system is compiling everything.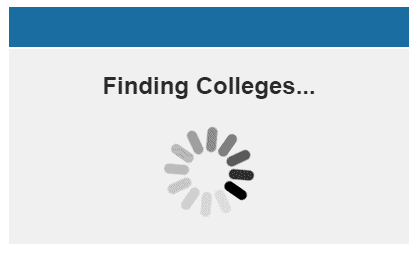 Than you'll get your list of schools.
Now that I've walked you through what's going to happen feel free to fill out the form and start looking for the nursing school choice for you today.
Related Posts