Life After Failing Nursing School: The Next Steps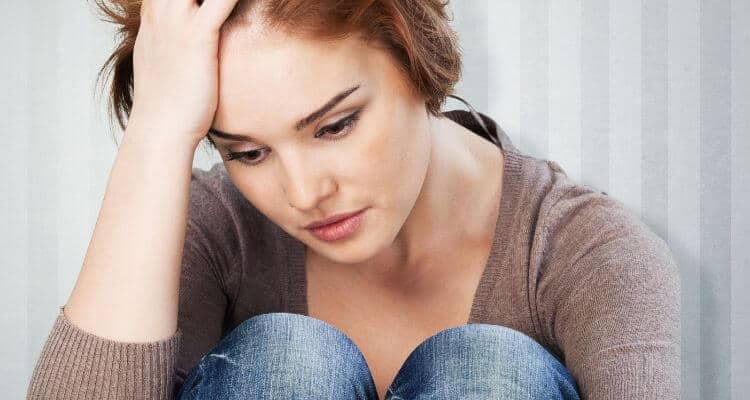 This article is all about life after failing nursing school. This is a question I've heard and have seen many nursing students asking…
"I've failed out of nursing school now what?"
You see life after failing nursing school or failing a nursing school class does not have to define you. There are several steps you can take. For starters, figure out what went wrong. Check and see if there's a repeat option, make an appeal and so forth. What we're going to do is look at those steps and others and help you figure out what you're next steps are.
*disclosure some of the links on this site are affiliate links.
Students may fail nursing school for a variety of reasons. Sometimes it's a personal reason, and other times, the individual is going through some kind of health issue.
They could be in the middle of a life-changing event that affects their grades.
Sometimes it's just not the right time for them to pass.
Whatever the reason, if nursing school is still something you want to pursue, then failing out doesn't mean your dreams are dashed.
Below, we'll go over your options so you can make the best choice based on your personal preferences and situation.
What to Do If You Fail Nursing School
1. Figure Out Where You Went Wrong
This isn't to say that you did anything wrong in nursing school, but it's important to look at which class or classes you failed.
Are there specific concepts or procedures that tripped you up?
There are a lot of difficult topics and strategies that nurses need to learn, so it's not surprising that many individuals need extra help with them.
However, if nursing students fail to get that assistance, it can result in their failing out of the program.
Your first course of action after flunking is to pinpoint where you went wrong in the course.
Odds are that there is a particular subject that is your weakness.
Maybe you're great at pediatrics, but you struggle with adult care.
At least now you know, and you can work on improving that skill by changing up your studying technique, going to office hours, or hiring a tutor through a platform like Wyzant.
If you're wondering what Wyzant is, it's an online portal where students (yes, including nursing students) can find vetted tutors. There's no subscription, no upfront fees, and you're only going to pay for the time you want.
Maybe it wasn't even the coursework that was a struggle for you.
Perhaps you were just fine with the course load and studying, but you weren't at the right time in your life to go back to school.
This could be due to a move, a relationship change, a family emergency, or even a pregnancy.
There are all kinds of reasons that people leave nursing school, and it's not a sign that you're stupid or not good enough.
Sometimes individuals are facing something devastating or time-consuming at home, such as caring for an elderly or sick family member.
Perhaps your partner is changing jobs, and you need to move to a new location.
Maybe you've been hit with an injury, and it's been taking up the majority of your time.
2. Check Whether There's a Repeat Option
There are some schools out there that offer repeat options that give students who fail out another chance to take the course.
Think of it as picking up where you left of by retaking the classes that you failed.
It takes some extra work, but at least you'll have the prior experience of having taken that class beforehand.
Therefore, the material won't be entirely brand-new, and you can reinforce your knowledge and skills.
Upon passing those repeat classes, the school will grant you the opportunity to continue with your studies.
It's in your best interest to check with different nursing programs before committing to one so that you can check whether or not they allow repeat options.
As we said, only some nursing programs allow this.
It would be terrible to enroll in a program only to later find out that you can't repeat the courses that you failed.
3. Make an Appeal
Another option for those who failed out of a nursing program is to make an appeal to the school.
A lot of programs have an appeals process for students who wish to make a case for their failed grade.
The way an appeals process works is that you have to go to the head of the school and request to make an academic appeal.
You will receive paperwork asking you to submit your appeal, which is essentially an argument for why you should be permitted to repeat the course and/or stay in the program.
There are different reasons that people give for their appeals.
For instance, maybe you and your family are going through a life-altering experience, such as a sickness, divorce, or move.
This type of situation can affect your studies, so it's something worth making an appeal for.
Another example could be underlying physical or mental health issues that prevented you from passing the exams.
No matter your reason, you're going to have to submit documentation to prove these underlying circumstances; no one is going to take your word for it.
After submitting your documentation and paperwork, the institution will review all of the materials and come to a decision.
If they allow you to continue with your studies, you'll most likely be placed on academic probation.
This means that you must pass all of your courses, or you won't be allowed back into the program again. It's an all-or-nothing kind of deal.
Again, it's best to review a program's appeals process before committing to attending their courses.
4. Think About Transferring
The good news is that there are a lot of nursing schools and programs out there.
It may very well be possible to transfer into a new nursing program, but you need to make sure that your completed credits will be accepted.
It's not as simple as deciding to go somewhere else.
Rather, make an appointment with an academic counselor; they should be able to guide you in the right direction.
They can help you identify another school to transfer to, and once that decision is made, they can help determine which of your credits will successfully transfer.
Sometimes a student's credits may not transfer, but the school will still accept them into their nursing program.
In this case, you're going to start from the beginning, but at least you'll have another shot at success.
You will also have to wait for the next semester to begin and complete all of the proper paperwork and applications.
It's a good idea to speak to an admissions counselor at the new nursing school to get a clearer idea of what's expected of you and how you can improve your academic standing with them.
Also, take note that it's much easier to transfer in the first couple of semesters because the coursework is more likely to be similar to other schools.
As the semesters add up, different programs have different curricula.
5. Get a Tutor
We touched on this earlier when we mentioned the tutoring services of Wyzant. But this point is worth emphasizing because so many students wait too long to get the help they need.
You may be in a situation where you need to take a step back and really focus on the areas and concepts that caused you to fail out of nursing school.
For instance, maybe you struggled a lot with adult care or dosage calculations.
You might want to get a tutor or take some community college classes to sharpen those skills a bit more.
That way, when you go back into the nursing program, you will feel much more prepared to tackle that particular course.
There isn't anything wrong with taking the time to improve your skills and deepen your knowledge.
No one said that nursing school has to be a straight shot that you complete without any gaps.
Sure, it might help some people to complete all of the coursework in a linear fashion, but for a lot of other people, that's just not possible.
If some extra studying is warranted, don't feel bad about getting the extra help you need.
6. Go to Work
Depending on how far into nursing school you were when you failed, you may be able to pick up a job in the healthcare field. Do some career searches on the Nurse Money Talk job board and see what options are available for you.
While it might not be your ideal situation it could be a suitable option during the interim period of waiting to go back to school.
By working in a nursing-related environment, you will still be able to maintain that connection to healthcare.
It could also be a good way to solidify your decision to continue pursuing nursing.
Even if you're just an assistant or working behind the admissions desk, being in that kind of environment can give you glimpses of what the nurses around you are doing.
You can think more about whether or not this is the type of career that you want to be pursuing.
Search Available Jobs
Browse available jobs in your area on the Nurse Money Talk job board.
Another benefit to going back to work is that you can save up some money for when you do eventually go back to school.
Nursing programs aren't only difficult; they can be expensive, too.
It's a lot of education and testing, so any opportunity to take a breather and stow away from extra funds isn't a bad chance to take.
Side Note:
For those who were in a registered nurse (RN) program depending on how far you got into your nursing program some state board of nursing will let you sit for the NCLEX-PN.
This means you could possibly get your licensed practical nurse (LPN) without finishing RN school. Check with your state board of nursing to be sure.
7. Take a Break
You may decide you just need a break.
This could entail a variety of things, depending on what you need.
Maybe you need to focus on your physical and/or mental health before diving back into academia.
Perhaps going back to work will help you take your mind off of the failure and re-build your self-esteem, not to mention your bank account.
Perhaps your break could include some extra studying or working with a tutor to further develop your nursing skills and knowledge.
8. Don't Forget Your Student Loans
If you're like 69% of college students you probably borrowed student loans to help pay for nursing school (source).
Those student loans regardless of whether or not you finished college and got your nursing degree will still need to be paid back.
This is nothing to panic about but planning ahead will make things easier for you and will save you a lot of headaches later. Some of the questions you should be asking yourself is:
How many nursing school loans did I borrow?
When do I have to start paying back my school loans? (If you're not already)
What are my student loan payments going to be?
Can I afford those payments?
Will refinancing my student loans through Simple Tuition or SoFi help reduce my payments and make it more manageable?
Related Article: How to Pay Off Nursing School Debt
Knowing the answer to some of these questions will help guide your next steps.
Frequently Asked Questions
1. How many times can you fail nursing school?
Many nursing programs will only allow you to fail 2 classes total for the time you're in the program, or you get dismissed from the program.
Some won't allow you to fail any classes, and some will make you re-apply for admission if you fail a course.
The failing a class policy will vary depending on the nursing program, so make sure to check what your program's policy is.
2. What are some career options after failing nursing school?
When it comes to careers when you fail nursing school, you do have some options.
You can look at changing careers to something else similar to nursing, like social work.
If you live in a state that allows you to become an LPN before finishing RN school, you can check and see if that's an option and if you're eligible for it.
Conclusion
I hope you've seen that you have options after failing nursing school.
The thing is It's not unusual for nursing students to find themselves stuck or unsure of their next steps.
You're definitely not alone when it comes to failing a class or leaving a nursing program.
You might be at a time in your life where school isn't the right fit, and that's okay.
The time will eventually come when things feel right and you're ready to take on nursing school again.
Is there a step or advice we missed? If so, what is it?
Related Articles to Life After Failing Nursing School