5 Best Job Boards for Nurses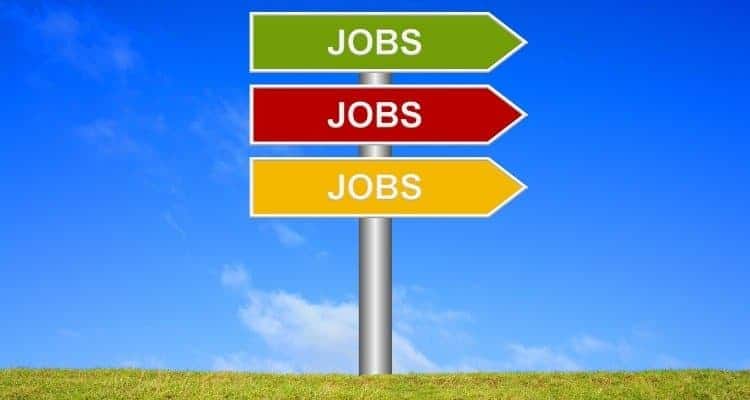 We know how stressful it can be trying to find a job. One of the hardest parts is finding out the best place to start looking for your dream nursing job.
Look no further, because in this article we're going to go over some of the best nursing job boards.
*Disclosure: This post may contain affiliate links. If you click and make a purchase, I may receive a commission. For more info, please see my disclaimer.
What is a Nurse Job Board?
A job board is a website (or a part of a website) where employers (or those who are hiring) can post what positions they're hiring for.
Think of it as the online version of the "Wanted Ads" "Now Hiring" or the "Classified" section of a newspaper.
That's what a job board is. A nursing job board is pretty much the same except it's geared towards nurses.
What you'll notice is that many of the job boards on the internet and even the ones we mention on this list are general job boards, but you can easily tailor your search to just nursing jobs.
Best Job Boards for Nurses
Here's our list of the best nurse job boards.
1. NurseMoneyTalk.com
If you're new to this site, then you might not realize that we have a job board for nurses. You can access it at the very top of the website where it says RN/LPN Jobs.
NurseMoneyTalk.com is a career and lifestyle blog dedicated to nurses and nursing students. The Nurse Money Talk job board can help you find your next nursing job.
To begin:
Go to the job board.
In the "job title" area, enter the type of nursing job you're looking for.

For example, "ICU Nursing Jobs," "Home Health Nurse Jobs," "School Nurse Jobs."

In the "location" area, enter the city or state you're wanting the job in.

For example, "Dallas, Texas" "Miami, Florida" "New York."

Select the radius you would like to see based on the location you picked. (i.e. how far out you want to look)
Select if you want to see newer job postings or jobs that have been up for a while.
Start looking for your dream nurse job and apply.
2. Monster.com
I remember Monster.com from when I first finished nursing school. While many years have passed since than Monster still remains a huge player in the job board market.
Every minute over 25 resumes are uploaded and almost 8000 jobs are searched. Check out some of the top nursing jobs on Monster.com.
3. Nurse.com
Nurse.com is a nursing site that focuses on helping nurses in continuing their education and for personal development. Their job board is located at the top of their page and is fairly clean and easy to use.
You're going to enter the job title, the location, and the distance you want the employer to be, based on your selected location. You can check them out here.
4. Nurse.org
Nurse.org is another big nursing site with the goal of impacting the lives of nurses. You can find a link to their job board at the top of their site. You'll start of by entering the keyword (so what type of job you're looking for) and the zip code of where you want to look for the nursing job.
After you do your initial search than it will give you an option to refine your search by distance, location and some other metrics. You can check out their job board at Nurse.org.
5. NurseRecruiter.com
NurseRecruiter.com is similar to Monster.com in that job searching is the primary focus of the site. Unlike some of the other sites, Nurse Recruiter is a little harder to use if you're looking for quick searches.
Compared to some of the other job search engines on this list you're asked a lot more questions before you can search for a job, which probably means you'll get more precise job results.
The one downside (in our opinion) is that you have to log in/create an account to see your search results. You can check out NurseRecruiter.com for their job board.
6. NursingJobs.com
NursingJobs.com's primary objective is helping RNs find jobs. You get the feeling that their primary objective is helping travel nurses find jobs. Their job search does require more information to help you find your ideal job. You can check out NursingJobs.com.
7. HospitalJobs.com
HospitalJobs.com focuses on finding jobs for all healthcare professionals, not just nurses. Their site is fairly straightforward and easy to use. You can also sign up for their job alerts. You can check out HospitalJobs.com here.
Find Your Next Nursing Job
Use our nursing job board to start looking for and applying to great nursing jobs near you.
Frequently Asked Questions
These are some of the frequently asked questions when it comes to nursing job boards.
1. Does it Matter Which Job Boards I Apply to?
No, it doesn't usually matter which job board you use. This is for several reasons.
1. Syndication. The first is that many job boards are syndicated throughout many other job boards and most employers are putting their applications through multiple channels to make sure it gets out to as many applicants as possible.
In other words chances are you're going to see many of the same RN or LPN jobs across different healthcare and general job boards.
2. Applicant Tracking System. Secondly, if the employer has an applicant tracking system (ATS) all the applications are going to run through that before it makes its way to an actual person (source).
In other words, it's not really going to matter which job board you used to apply. (If you're wondering what ATS is we covered it in detail in our article What You're Doing Wrong in Your New Nurse Resume).
2. Is it Easy to Find a Job as a Nurse
Depending on the area you live in and your nursing career specialty it can be either really easy or very difficult to find your next nursing job.
Despite conversations of nursing shortages, some areas in the country do graduate a lot of nurses and therefore it can be more challenging to find a job.
This is compounded if you're a new grad nurse with no experience trying to get into specialties such as ICU or ER nursing.
Some areas such as med-surg nursing can be easier to find employment. But once again this can vary greatly based on your experience and what part of the country you live in.
3. What Do I Need to Apply to Job Board?
There are several things you're going to need to apply to a job on a job board.
Time: You should make sure you have enough time dedicated to properly apply to each job without rushing.
A nurse cover letter: Make sure you have a nurse cover letter that's tailored to the job you're applying for.
A nurse resume: Make sure you have a nurse resume that's also tailore to the job you're applying for.
4. What Happens if I Get Called in for an Interview?
First of all, celebrate and then secondly read up how to be successful for a nursing interview. Here are some articles to get you going:
5. Are Nurse Recruiters Nurses?
No, nurse recruiters are not always nurses. They can be, but it's not a must.
It helps if a nurse recruiter is a nurse because as nurses they would understand the job of a nurse. What is more important is if the nurse recruiter possess important qualities such as good people skills and good communication skills.
Final Thoughts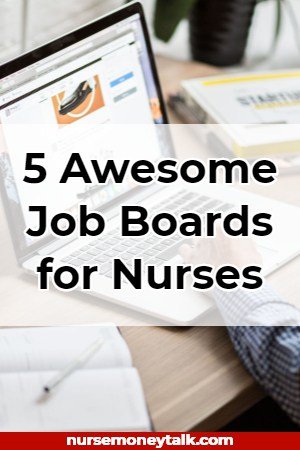 Whether you're a licensed practical nurse (LPN) or a registered nurse (RN) hopefully, you'll find these free nursing job boards helpful in your search for your dream nursing job.
Related Articles to Best LPN and RN Nursing Jobs
If you have any thoughts or questions let us know in the comment section below.