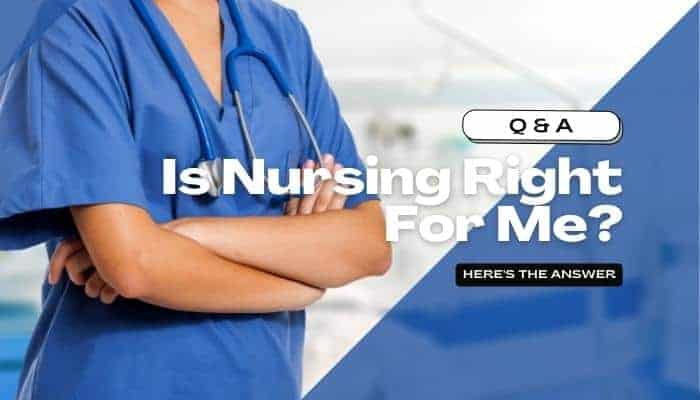 Becoming a nurse can be a dream come true for many students and even individuals looking to make a career change.
The drama of the ER like in Grey's Anatomy. The love triangles in the hospital. Looking glamorous in scrubs. Who wouldn't want to be a nurse?
Unfortunately, it's not always glamorous being a nurse, and it's a serious profession that carries the burden of lives on it.
*Disclosure: This article on is a career in nursing right for me may contain affiliate links. If you click and make a purchase, I may receive a commission. For more info, please see my disclaimer.
How Do I Know Nursing is Right For Me?
If you want to become a nurse, you need to understand it's a profession that demands a flexible and strong-willed person. On top of that, you need to be compassionate, and able to manage high levels of stress. If you're okay with those then it's a good sign nursing is right for you.
Find Nursing Programs
Search our school database to find schools and get information on the right programs for you. (Don't worry, it's fast and free!)
To dive a little deeper, check out the quiz below. Otherwise, below the quiz is some questions you should be asking yourself if you're wondering if a career as a registered nurse or a licensed practical nurse is right for you.
1. Can You Handle the Road to Becoming a Nurse?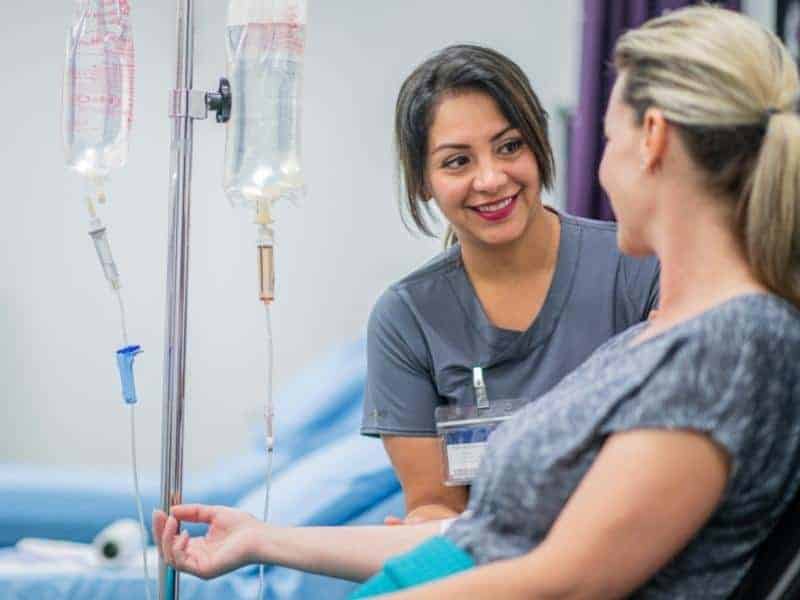 First and foremost, it's important to understand what it takes to become a nurse and if you're willing to undergo that process before beginning your career.
There are different levels of nursing, each with different schooling requirements. For instance:
CNA, or Certified Nursing Assistant: Requires a 4 to 8 month long program at a vocational school.
LVN, or Licensed Vocational Nurse: Requires 12 to 18 months of schooling and passing the NCLEX-PN licensing exam.
RN, or Registed Nurse: Requires 2 to 4 years of schooling where people can get their associates degree (ADN, ASN, AAS) or their bachelors degree (BSN) in nurisng. You must also pass the NCLEX-RN licensure exam. This career pathway also gives you an opportunity to get your Master's, or even PhD in nursing if you so choose.
No matter the type of nursing you choose, you'll have to pass rigorous schooling where you'll have various coursework dealing with human anatomy and physiology, chemistry, and general education courses.
In addition, nurses have to go through clinicals to put their skills to the test. During nursing school clinicals, you can expect to be evaluated based on your ability to:
Assess patients
Properly communicate with patients
Hands-on nursing skills
Proper documentation
Proper protocol for patient privacy
The combination of testing both at school and in real-life clinicals might be overwhelming for some people.
Fortunately, there are a variety of support networks to help you get through nursing school, even if you feel you can't grasp concepts quickly.
Your nursing instructor will help you perfect your hands-on skills, while tutoring and online courses can help you achieve good grades in nursing school.
2. Can You Finacially Afford Going to Nursing School?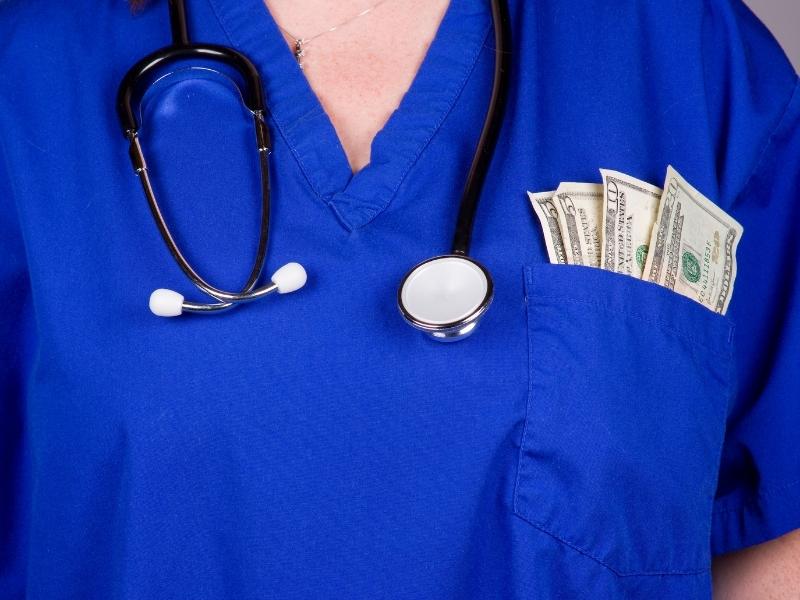 Even with tutoring and support, you must be willing to take time off your current schedule to make room for nursing school and clinicals.
Most states also require a certain amount of hours to maintain your license after you begin work.
In addition, you will have to pay for nursing school through out-of-pocket payments or student loans. Although you can qualify for financial aid, this might not be an option for private or accelerated nursing programs.
If you don't have the time or finances for nursing school, it's best to wait until you can dedicate your energy and focus on nursing school 100%.
Nursing school is incredibly rigorous, and you'll want to learn as much as you can before going out into the real-world and putting your education into practice.
3. Can You Deal With the Uncertainties of Being a Nurse?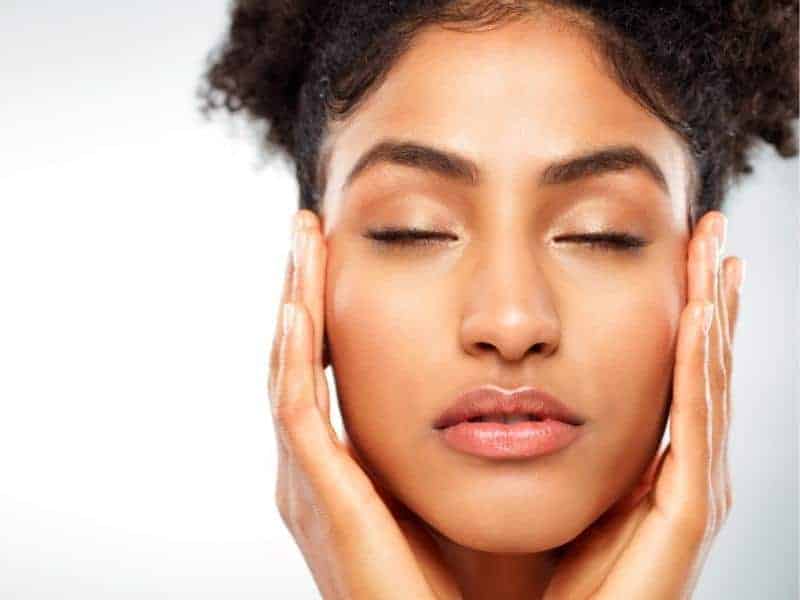 After you become a nurse, you'll work in many different environments that might not be the glamorous, action-packed emergency room you envisioned.
Although there are certainly many nurses that work in emergency rooms, there are a wide variety of places you can work as a nurse, including:
Local schools
Small clinics
In-home nursing
Hospice
Psychiatric hospitals
Intensive Care Units (ICUs)
Labor and delivery ward
Pre and post-op wards
Medical-Surgical floors
On ambulances
The list goes on and on.
Wherever you work as a nurse, chances are the environment will be completely different depending on where you work, even if it's within the same hospital.
Some hospitals might also require you to "float" from unit to unit, so it's important you're able to adapt to sudden change and remain well-rounded in every area of nursing.
For instance, you might be great at providing life-support skills but lack proper de-escalation and patient communication skills.
This puts you at risk of getting hurt when working as a psychiatric nurse, so it's best to work on refining all your nursing skills early on.
4. Can You Deal With the Physical Demands of Being a Nurse?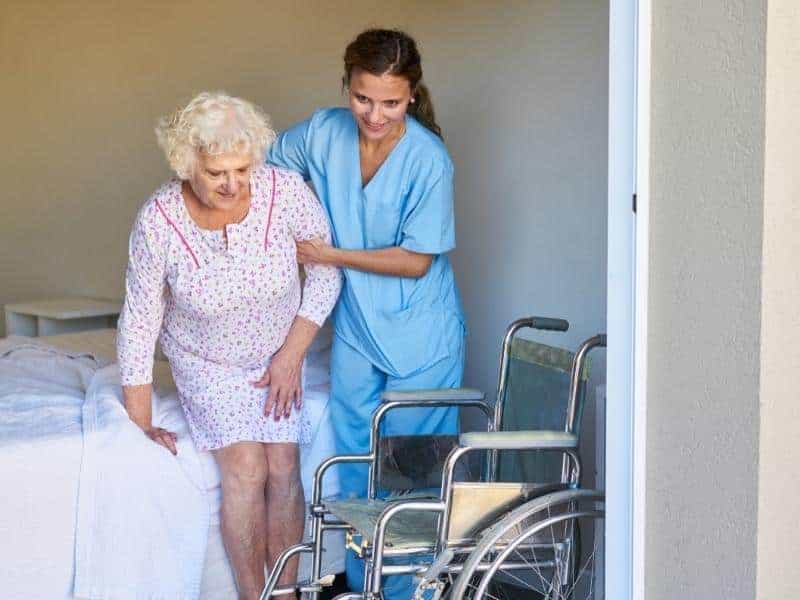 Nursing is one of the toughest-working professions, with nurses walking an average of 16,390 steps every single day during their shifts!
Although you might work in a smaller clinical setting, this doesn't mean you won't be running around trying to help doctors and other staff treat a wide range of patients.
If you're wondering if nursing is right for you, consider the physical demands this job will have and if you're able to do them.
To meet the physical demands of nursing, veteran nurses are usually doing some if not all of the following safety measures:
Wearing comfortable nursing shoes that gives them lots of support and helps prevent common foot issues such as plantar fasciitis.
They exercise regularly and incorporate cardio to help keep them in shape and overall good health.
Eat a balanced diet that helps them stay focused and avoid heavy meals while working.
Checks in with their doctor about stress levels and medications tha might impede with their regular work duties.
See if there are any accommodations available to them if they have a disability that prevents them from doing certain physical activities
5. Can You Deal with the Stress of Being a Nurse?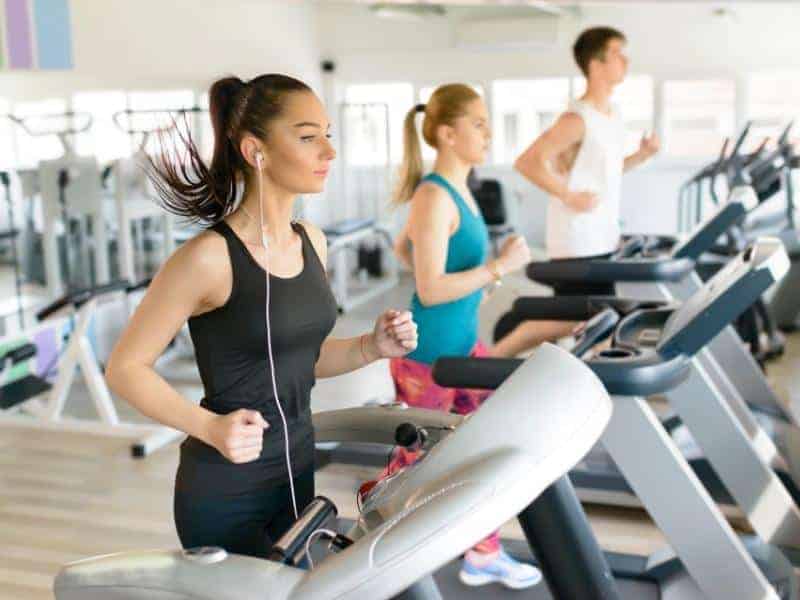 Besides the education, money, and physical demands of becoming a nurse, perhaps the most important thing to consider is the amount of stress that comes with being a nurse.
Although it's an incredibly rewarding career, studies have shown that 24% to 66% of men and women in nursing report regular to medium levels of stress.
This high level of stress can lead to burnout, depression, lowered quality of patient care, and anxiety.
It's important to know ahead of time how to handle stress from work and exposure to trauma as a nurse. If you feel you can't handle stress in the clinical environment, working as a nurse on the administrative side of hospitals might help.
If you still want to work as a nurse and need help with managing stress, you can:
Practice self-care
Engage in more exercise
Meditate
Journal
Pro-Tip
If you want to become a nurse but don't want to deal with a lot of stress, then definitely avoid the high-stress nursing jobs and look at the more low-stress nursing jobs. (check out the linked articles for more info on those nursing jobs)
Nursing as a Career
Nursing is a rewarding career where you can dedicate your life to helping others improve their own.
Before becoming a nurse, you'll need to ask yourself if the schooling, finances, physical and mental demands of the job are worth it to you.
If you have what it takes to become a nurse, take the first step by looking for schools on our website!
Find Nursing Programs
Search our school database to find schools and get information on the right programs for you. (Don't worry, it's fast and free!)
Have You Read These?
Frequently Asked Questions