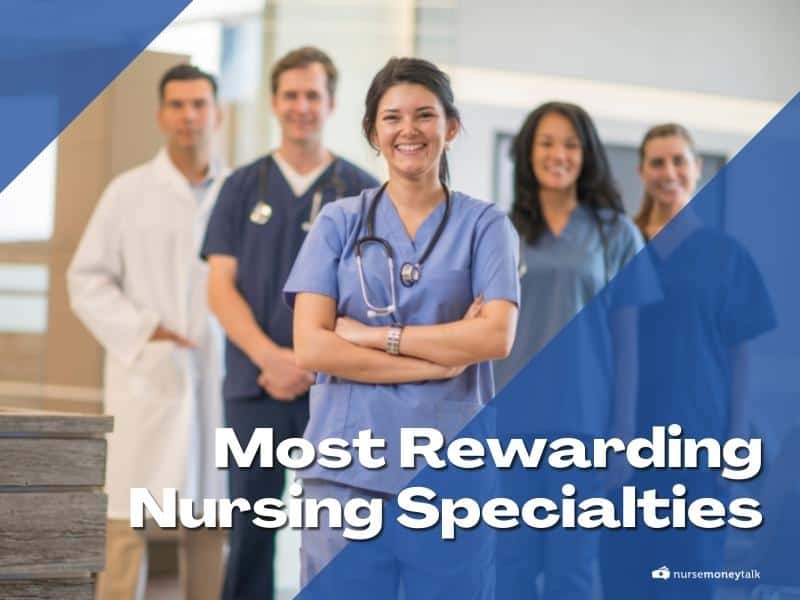 I know how challenging it can be to find your niche in nursing.
To help, I've compiled the following guide to nursing specialties using the American Nurses Association's Nursing Bill of Rights as my criteria.
The following ten specialties are healthy and fulfilling nursing career options.
Most Rewarding Nursing Specialties
Here's the list of some of the most rewarding nursing careers and specialties.
If you're not already a nurse, you can go here to find nursing programs. Otherwise, go to the job board to start looking for jobs.
Find Your Next Nursing Job
Use the NurseMoneyTalk job board to look for and apply to great nursing jobs near you.
1. Outpatient Nurse Case Manager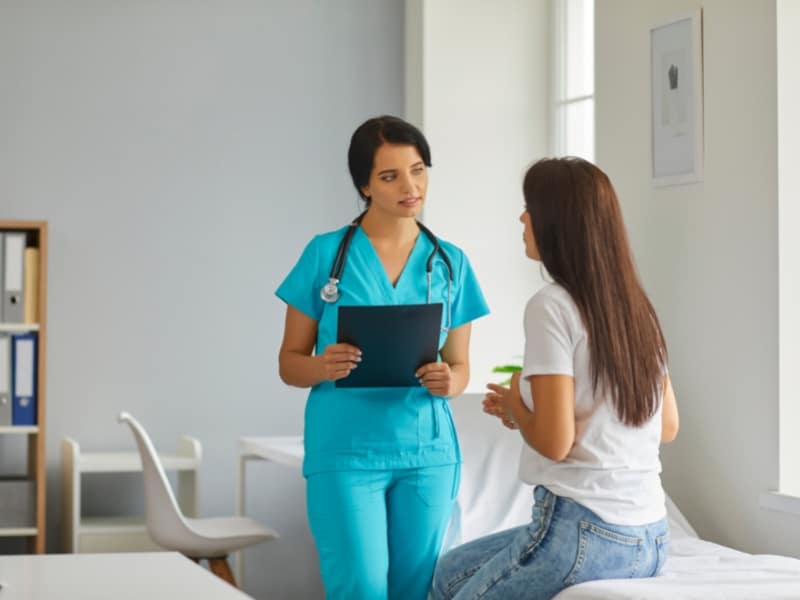 One of the critical nurse rights is fair compensation.
According to the 2022 Case Management Salary and Trends Survey, the majority of case managers make at least $80,000 per year.
This same report states that more than 90% of nurse case managers are most excited about the excellent pay, benefits, and hours.
Outpatient nurse case managers help coordinate care for patients outside of a hospital setting. They organize and plan care based on patient and provider needs.
This could be as simple as ordering equipment that better meets the patient's needs or helping a patient with the admissions process to an assisted living community.
The overarching goal of this nursing professional is to maximize resources and care options while reducing costs.
2. Home Health or Private Duty Nurse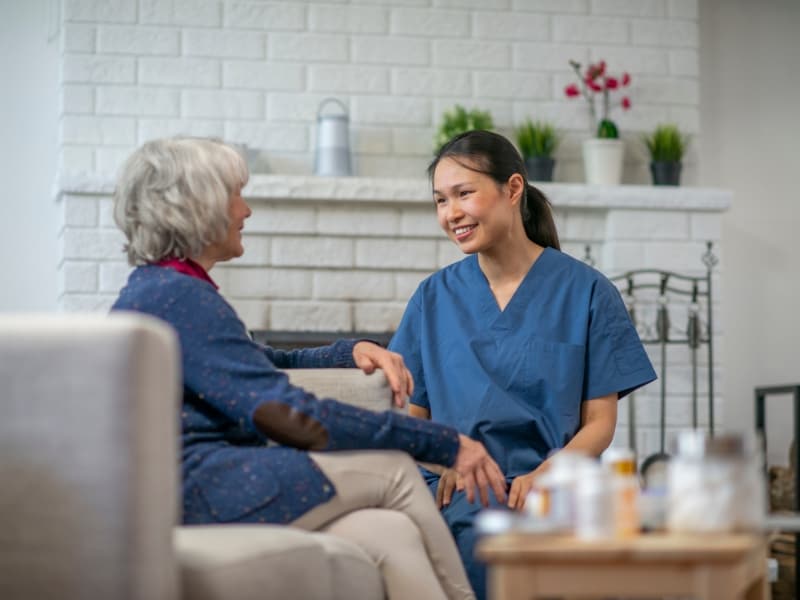 Home health and private duty nurses bring care to patients in a variety of settings, such as the patient's home, school, or assisted living residence.
Some private duty nurses also work for individual patients in the hospital when the family wants additional care for their loved one.
I have enjoyed working in multiple homecare settings. Partnering with family members to ensure the best care possible is very rewarding.
It is a relatively low-stress environment since you focus on one patient and have more time to complete charting during your shift.
3. Office Nurse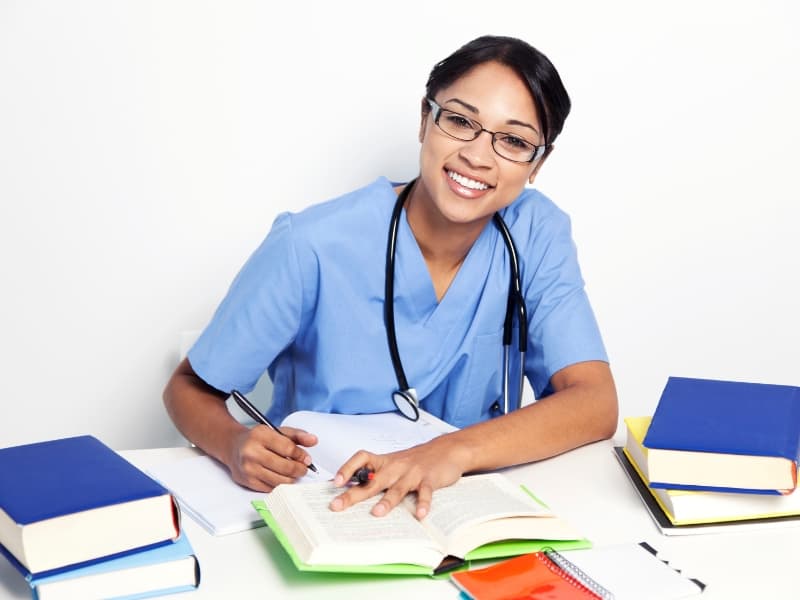 Another lower-stress nursing specialty is office nurse.
An office nurse can work in various medical offices, such as for a physician or a variety of outpatient specialty clinics.
They typically work with patients with chronic conditions who are coming in for routine appointments or care.
Although the average office nurse salary is $55,291, nurses in these positions enjoy a supportive work environment where they're part of a team including doctors, physician assistants, and other medical staff.
Their input can also have more of a direct impact on patient care and scheduling or other working conditions-related issues.
4. Ambulatory or Outpatient Surgical Center Nurse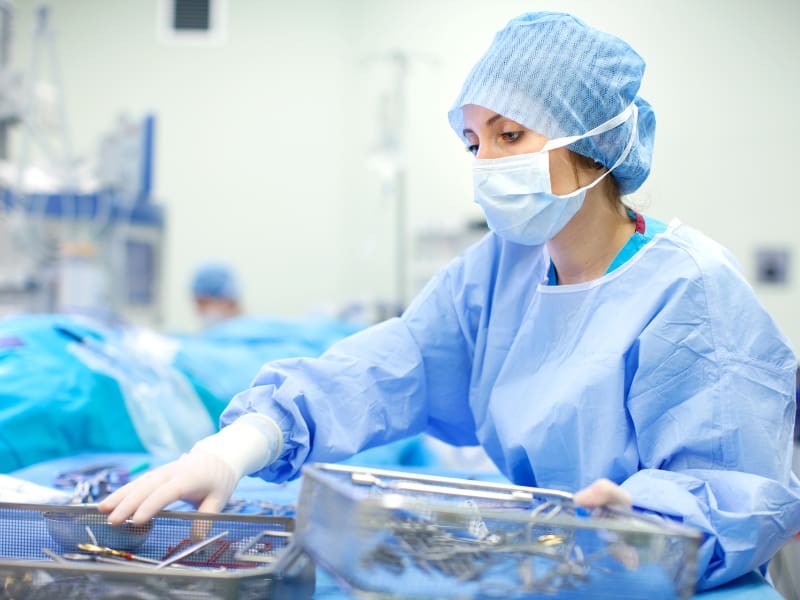 While nurses in this specialty share some similarities with office nurses, they also have many additional duties and benefits.
The world of outpatient and ambulatory surgery is astronomically expanding.
Procedures that required days or even a week of hospitalization in the past can now be quickly and safely performed at one of these convenient centers.
Nurses in this setting also enjoy a lower-stress environment, but they have the opportunity to use newer technologies and participate in innovative procedures.
If you like living on the edge of scientific advancement and enjoy providing individualized care, ambulatory or outpatient surgical center nursing may be for you.
5. Transplant Nurse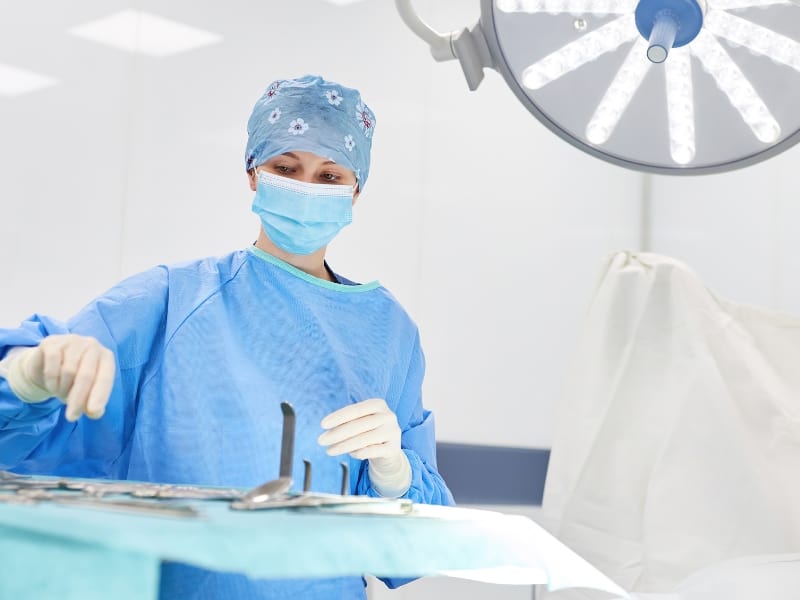 Transplant nurses have the opportunity to care for a few patients at a time while they save lives.
They enjoy the genuine gratitude of patients and their families as they get a front-row view of medical progress unfolding on a seemingly daily basis.
Nurses in this specialty must have carefully honed assessment skills and always be ready to intervene since all patients in this area have a lot of medical needs.
These skill requirements and the need to continually learn new technology or procedures make this specialty perfect for you if you thrive on a rapidly evolving practice.
Find Your Next Nursing Job
Use the NurseMoneyTalk job board to look for and apply to great nursing jobs near you.
6. Legal Nurse Consultant
One of the Nurses Bill of Rights items is the ability to advocate for patients. This could be your next career move if you enjoy standing up for patient rights.
Legal nurse consultants help bridge the gap between the medical and legal worlds so attorneys can help their clients get justice following an injury, medical malpractice, or other health-related incidents.
These hard-working nurses perform medical documentation and chart review, checking for instances when a professional didn't uphold the standard of care in some way.
Whether it's researching medication interactions or how a particular implant interacted with a patient's tissues, a nurse legal consultant ensures that attorneys are equipped to formulate direct questions and persuasive statements on behalf of their clients.
7. Informatics Nurse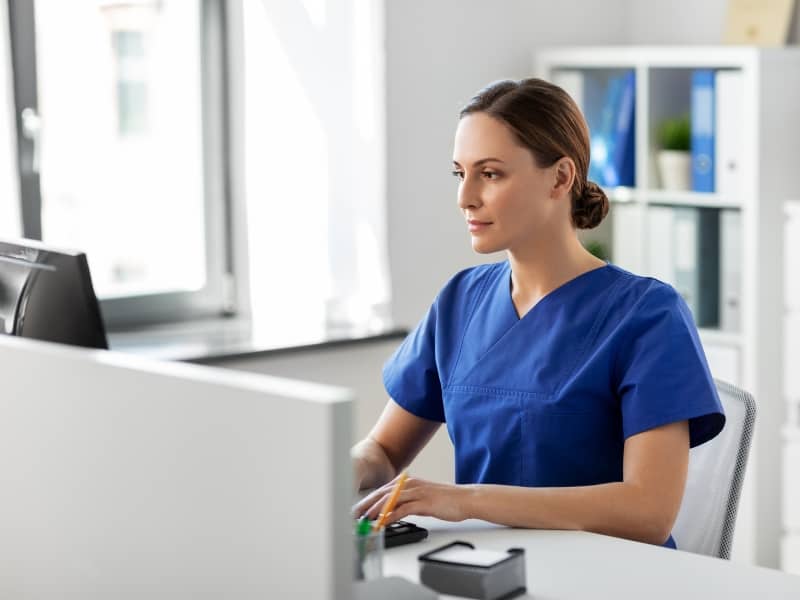 Another nursing right is the ability to work according to professional standards.
An informatics nurse or nurse informatics specialist ensures that technology, such as computers, helps other healthcare workers maintain appropriate documentation.
Nurses in this specialty frequently collect and analyze data regarding technology systems to see if they drive good patient care outcomes.
Then, they help create or revise existing software, procedures, and policies to ensure technology serves the needs of practitioners and patients.
Currently, the American Nursing Informatics Association boasts 3,000 diligently-working members.
8. Occupational Health Nurse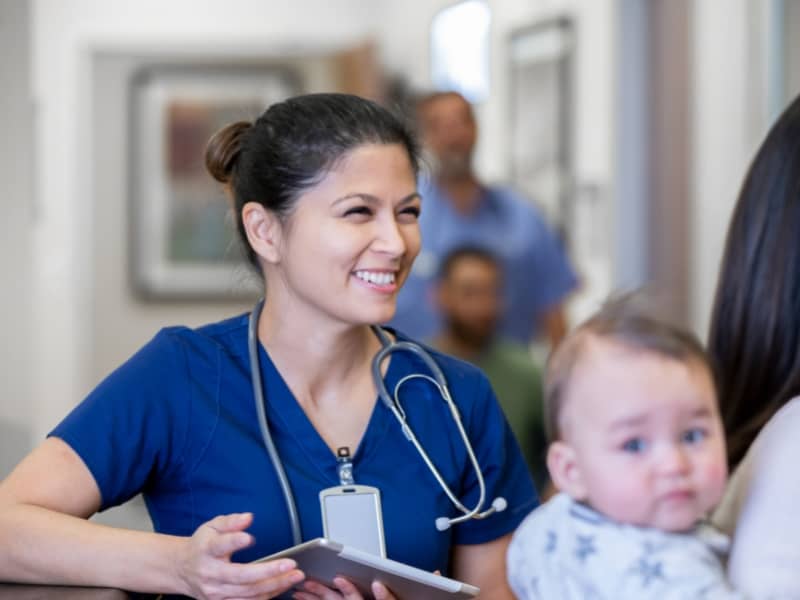 To many employees, occupational health nurses are the adult equivalent of the school nurse.
They help employees with their on-the-job health-related concerns, such as providing advice or dispensing band-aids.
To major corporations and industrial giants, occupational health nurses work to reduce workplace injuries and illnesses. This workplace nurse can perform employee physicals and administer vaccines.
He or she is also equipped to make safety-related equipment recommendations or procedural changes to limit harmful chemical exposure.
9. Medical Records Review Nurse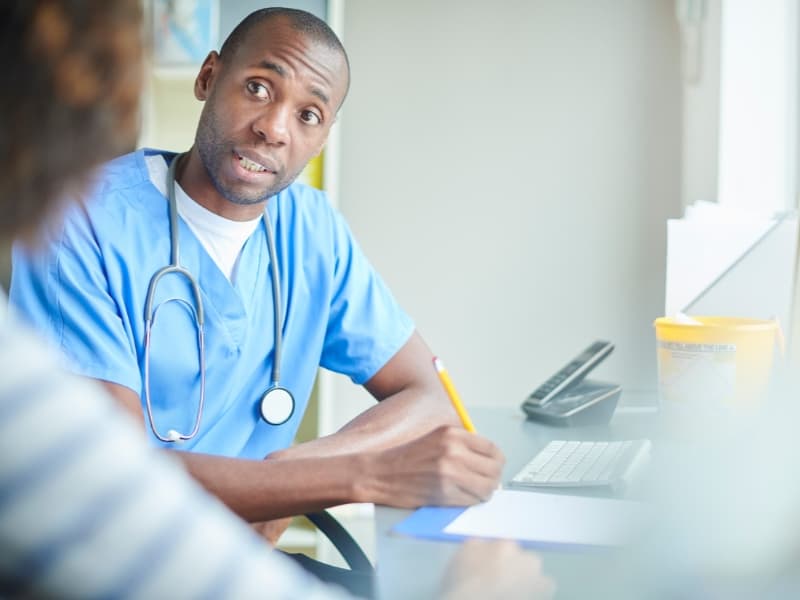 If an unfortunate event occurs in the workplace or elsewhere, a Medical Records Review Nurse might be charged with ensuring any tests or procedures ordered meet specific criteria.
Typically, they work for insurance companies, Medicare and Medicaid, and hospitals to ensure that all medically necessary care that meets cost-containment standards is covered.
Nurses in this specialty enjoy the flexibility of working from home. Since they view patient records instead of the patients themselves, the pace is much more manageable.
The pay for this specialty is also competitive with an average salary of $57,141.
10. Dermatology and Medical Aesthetics Nurse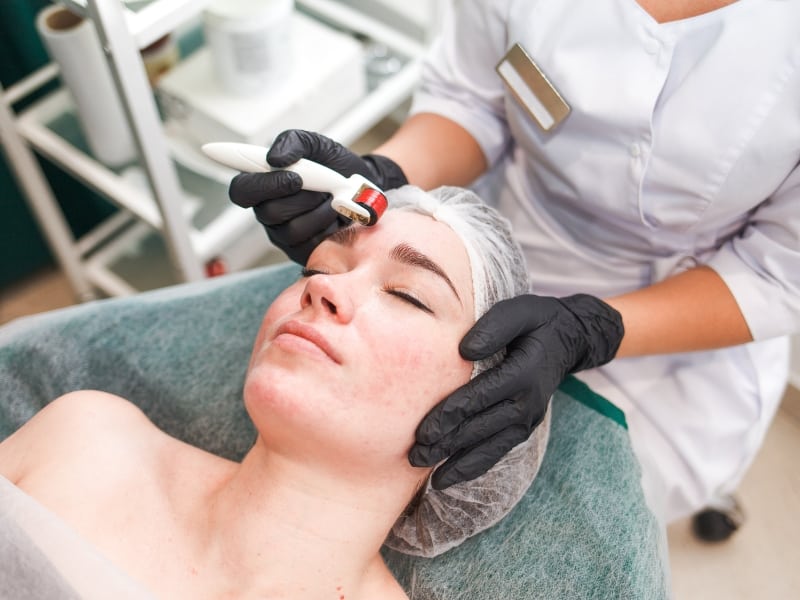 Plastic surgeons, burn clinics, and dermatologists are always looking for dermatology and medical aesthetics nurses to bolster their practices.
Nurses in this specialty help patients enhance and protect their skin before, during, and after procedures. They also assist with procedures.
Nurses in this field enjoy the heartfelt appreciation of patients as they help them care for their skin.
This is particularly true in burn clinics where proper skincare saves lives, although burn care is one of the most high-stress nursing specialties.
Suppose you have difficulty working with patients in a lot of pain.
Consider working in a medical aesthetics office where you can focus on applying treatments that result in mild irritation. You could also consider a lower-stress nursing specialty.
Find Your Next Nursing Job
Use the NurseMoneyTalk job board to look for and apply to great nursing jobs near you.
Make Your Next Nursing Career Move
Whether you've been in nursing for two weeks or twenty-two years, we hope these specialties have opened your eyes to new possibilities for your nursing career.
Please take a few moments to share your story, land your next job, or find a school on our site.
Have You Read Thes Yet?