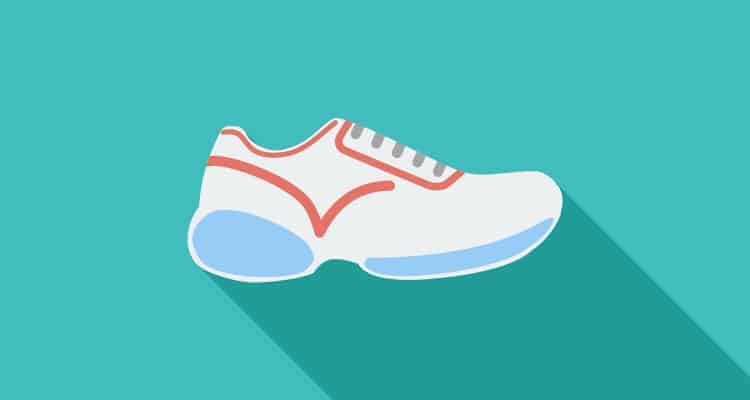 Standing on your feet all day as a nurse requires a good pair of shoes.
Alegria is known for making high-quality nursing shoes that provide proper arch support and foot alignment while also being comfortable and stylish.
These are 5 of the best Alegria shoes available for nurses to wear.
*Disclosure: This article on the best Alegria shoes for nurses may contain affiliate links. If you click and make a purchase, I may receive a commission. For more info, please see my disclaimer.
Top Picks
Best Alegria Nursing Shoes
1. Alegria Women's Debra Slip-On
Slip-on shoes are great for nurses because you don't have to worry about stopping to tie your laces during your shift.
These Alegria Women's Debra Slip-On shoes are extremely comfortable and feature a 1″ platform bottom that gives you an extra boost and some additional style.
There are so many colors and designs to choose from- 36 to be exact.
Colors like black and white nappa are the most popular, but there are also beautiful designs like flowers and paisley available.
A leather, stain-resistant upper and rubber outsole make them an easy-to-clean and safe option for nurses.
Pros:
Slip-on style
36 color/design options
Stain-resistant leather upper
Cons:
Scuff easily
Runs small
Narrow toe box
Check the price of the Alegria Women's Debra Slip-On shoes on Amazon.com.
Related Article: 5 Best Shoe Insoles for Nurses
2. Alegria Women's Seville Professional
A versatile slip-on shoe is what you'll find with this Alegria Women's Seville Professional.
You can wear it in two ways.
Keep the buckle in the front of the shoe and wear it as a clog.
Pull the buckle back towards the heel and wear it as a slingback.
The buckle easily adjusts for the perfect fit.
The leather upper is hand-stitched so each shoe is unique.
Eleven elegant designs make them ideal for any professional medical office or hospital setting.
They're stain-resistant and can be cleaned with mild dish soap and warm water.
Pros:
The adjustable buckle can be worn as a clog or sling back
11 designs
Easy-to-clean
Cons:
No wide width
Minimal shock absorption
Tight across the top
Check the price of the Alegria Women's Seville Professional on Amazon.com.
3. Alegria Women's Keli Professional
The Alegria Women's Keli Professional shoes easily slide on and off thanks to the double elastic gores on either side of the shoe's upper.
The leather upper and lining make them professional enough for any medical setting while the nearly 1″ platform provides extra shock absorption for complete comfort with every step.
The rubber outsole is slip-resistant, an important safety feature for busy nurses.
The stain-resistant upper makes these shoes a breeze to clean.
The delicate butterfly details on the heel of the shoe add a little something special that only Alegria shoes can offer.
Pros:
Double elastic gores stretch easily
Slip-resistant rubber outsole
Beautiful butterfly detailing on heel
Cons:
Soles separate with frequent wear
Small toe box may cause blisters
Scuff easily
Check the price of the Alegria Women's Keli Professional shoes on Amazon.com.
4. Traq by Alegria
Track the steps you take with these awesome Traq by Alegria shoes.
If fitness is important to you, you will love these technology-driven shoes that easily hook up to the Alegria app and count each step you take.
The average nurse walks roughly 4 to 5 miles in just one 12-hour shift.
These shoes will help ensure you're getting your 10,000 daily steps in.
They look and feel great, with 25 cool designs like the delicate Daydream Believer and vibrant Horizons Pink.
The cork and memory foam footbed is removable so you can place additional arch supports underneath if needed.
Pros:
Connects to your smartphone to track steps
25 color options
Removable footbed
Cons:
Minimal midsole support
Very narrow sizing
May stop tracking steps
Check the price of the Traq by Alegria shoes on Amazon.com.
5. Alegria Women's Classic Clog
You can't go wrong with a classic, and this Alegria Women's Classic Clog proves that.
The slip-on design features an adjustable buckle on the side that allows you to make it as tight or as loose as you'd like for a custom fit.
Each shoe is hand-stitched to perfection with sturdy materials like leather and suede.
The durable rubber outsole provides traction control on slippery surfaces, an ideal safety feature for nurses.
The upper portion of the shoe is resistant to stains and can be spot cleaned when needed with mild dish soap and water.
Pros:
Adjustable side buckle
Rubber outsole provides traction
Stain-resistant upper is easy-to-clean
Cons:
Sizing runs small
Squeak when walking
Backless shoe may not be appropriate for all settings
Check the price of the Alegria Women's Classic Clog on Amazon.com.
Related Article: 5 Best Clogs for Nurses
Alegria Shoe Buying Guide for Nurses
1. Toe Box
A toe box that is too narrow can cause painful foot problems like:
Bunions
Corns
Hammer Toe
Crossover Toe
Ingrown Toenails
Choose shoes with a wider toe box, or purchase a shoe in a wide width to avoid problems like these.
Related Article: The Definitive Guide to Buying the Right Nursing Shoes
2. Traction
When you think of traction, car tires may be the first thing that comes to mind.
Traction control in shoes is equally as important, but for different reasons.
Instead of worrying about your car slipping on wet or icy roads, you're trying to avoid your feet slipping on wet floors.
A rubber outsole is the best way to provide traction control on slippery floors.
3. Adjustable
Since clogs and slip-on shoes don't usually have laces, it's important that they are adjustable in different ways.
One thing to look for is an adjustable buckle.
An adjustable buckle can allow you to make the upper portion of the shoe tighter or looser, depending on your specific needs.
4. Stitched Vs. Glued Soles
Shoes with hand-stitched soles are generally thought to be of higher quality and may last longer than those with soles that are glued.
Glue can separate over time and cause the sole to separate from the upper portion of the shoe, making them unwearable.
Hand-stitching means the manufacturer took the time to ensure each sole is securely attached to the upper portion of the shoe, offering more durability than shoes that are mass-produced with glued soles.
5. Stain-Resistant
A nurse's job can get quite messy, between patient medications, bodily fluids, and chemical spills.
Having stain-resistant shoes available is important because it reduces cleaning time and makes shoes last longer.
If you end up with a stain, you no longer have to toss those shoes in the garbage.
You can clean them instead.
Stain-resistant shoes are made from materials like leather and can be spot-cleaned with a simple solution of mild dish soap and warm water.
If shoes are not labeled as stain-resistant, you can spray them with a special protectant to resist stains.
6. Backless
Backless shoes may not be appropriate for all medical settings.
Nurses that work at the hospital may have a specific dress code that requires them to wear shoes with a back.
Shoes that offer an adjustable strap that transforms it from a clog to a slingback are a great option for nurses that are required to wear a shoe with a back.
7. Smart Technology
Some shoes come with smart technology that connects to your phone or other device through a downloadable app.
This technology is embedded in the insole of the shoe and utilizes technology to communicate with your device about things like:
Steps you've taken
The position of your foot
Number of calories burned
Your location
Final Thoughts
With so many challenges nurses face every single day, a comfortable, supportive, and safe shoe is a necessity.
The Alegria brand is known for offering great nursing shoes at affordable prices, and all of these shoes live up to that.
Consider them the next time you look for nursing shoes.
Related Article to Best Alegria Shoes for Nurses