Congratulations, you made it!
If you're reading this you're probably on the tail end of nursing school and are now looking for your dream new nurse job.
We know how difficult it can be to decide what you should do next.
With so many nursing specialties out there, it can be almost impossible to pick your career path.
So we decided to lend a hand by listing the potential career opportunities for you.
*Disclosure: This post may contain affiliate links. If you click and make a purchase, I may receive a commission. For more info, please see my disclaimer.
Best Jobs for New Grad Nurses
Let's look at the best jobs for new grad nurses:
1. Medical-Surgical Nursing (Med-Surg)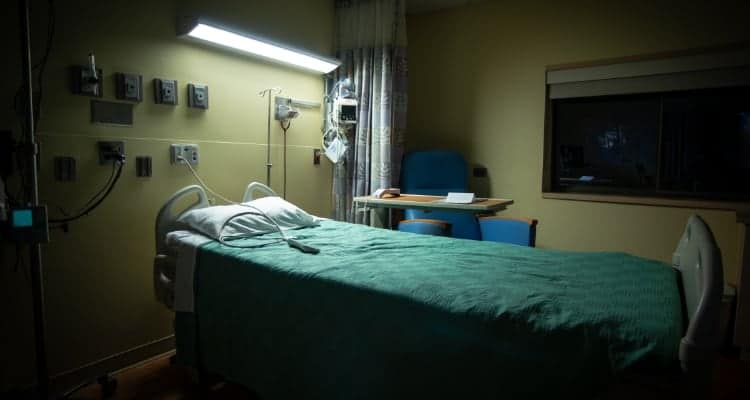 I'm not sure med-surg needs any introduction. It is by and large the defacto nursing specialty most think all new nurses should start in.
Medical-surgical nursing is the biggest nursing specialty and in that specialty, nurses take care of primarily adult patients with a wide range of illnesses, comorbidity, and acuity (source).
It's an understatement to say that you're going to deal with a lot of different kinds of patients as a med-surg nurse.
For example, you could be dealing with a patient who are pre- or post-surgery (or any procedure):
That means you'll operate outside the operating room.

You'll be dealing with patients who are going for a surgery or have come out of the operating room.

Your primary duties involve monitoring their vital signs before/after surgery and giving them the best medical care possible.
Besides this, you'll take up the usual bedside duties like administering medication, handling patient treatment plan and communicating with their families.
Patients will often look at you for medical opinions and support.
Why should new nurses take this job?
The role of a medical-surgical nurse is by far the most traditional occupation in this list.
It gives fresh graduates a chance to apply all that they have learned in nursing school practically.
Overview:
Average salary: $62,472
Pros:
The job requirements and duties align very closely with your nursing school training.
You receive first-hand training as a floor nurse.
There is a level of autonomy in this profession.
You get exposed to a lot of different health conditions and treatment plans.
Cons:
Nurses who are not excellent at time management will find this nursing specialty very difficult to handle.
The systematic routine could get boring with time.
On the whole, you get to build upon your foundational knowledge and learn how to care for different types of patients.
You also handle an array of medical conditions that helps you expand your medical knowledge.
That's why this specialty functions as a training ground for new nurses.
More Resources on Medical-Surgical Nursing:
➡️ Find all med-surg nursing positions available on the nursing job board.
Find Your Next Nursing Job
Use our nursing job board to start looking for and applying to great nursing jobs near you.
2. Operating Room Nurse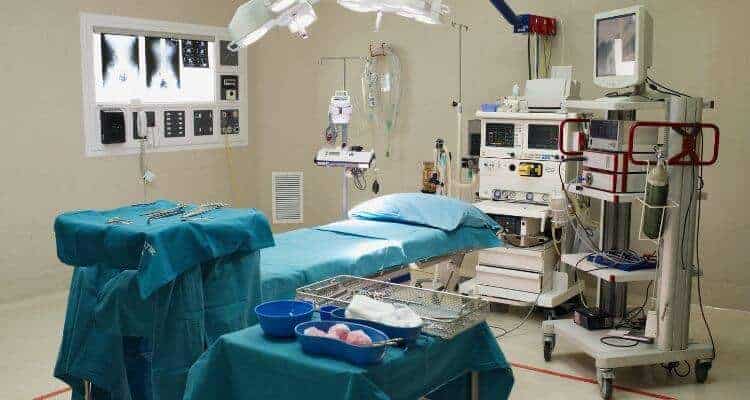 As an operating room nurse, you get to participate and be part of the surgical procedure team.
You do this by supplying the surgeon with the necessary equipment, making sure that the room and surgical tools are sterilized.
You can also help prep and clean the room pre/post-surgery.
In other words, you're responsible for maintaining the quality control of operating rooms.
After the operation, you have to prepare the patient as they get moved to the recovery room.
Why is it an excellent choice for new nurses?
Many novice nurses get frustrated and potentially overwhelmed of all the actions happening as a floor nurse.
That's because your job primarily comprises of an array of bedside duties spread out across multiple patients.
In this aspect, becoming an OR nurse is the best job for a new grad nurse.
The job brings you in close contact with pre/postoperative patient care.
Plus for nurses who prefer to take care of different patients each day this is the ideal scenario.
Overview:
Average salary: $66,713
Pros
You get an insight into the surgical side of healthcare.
You are responsible for one patient at a time, instead of handling multiple cases simultaneously.
The collaborative work teaches you how to deal with other medical professionals.
You expand your nursing skills in a very specialized healthcare field.
Every day is a different patient.
Cons
You have to work efficiently in a high-pressure environment.
You need to be quick because your work has to be done within the timeframe for the operations.
Typically surgical nurses are placed on an on-call roster. That means your work hours can be unpredictable.
You have to face the brunt of a failed operation.
Overall, this job teaches you how to tackle multiple health conditions.
It involves a lot of practical work and extensive knowledge of surgical equipment and procedures.
All this makes it a great stepping stone for advanced nursing careers.
More Resources on OR Nursing:
➡️ Find all OR nursing positions available on the nurse job board.
3. Intensive Care Unit Nurse (ICU Nurse)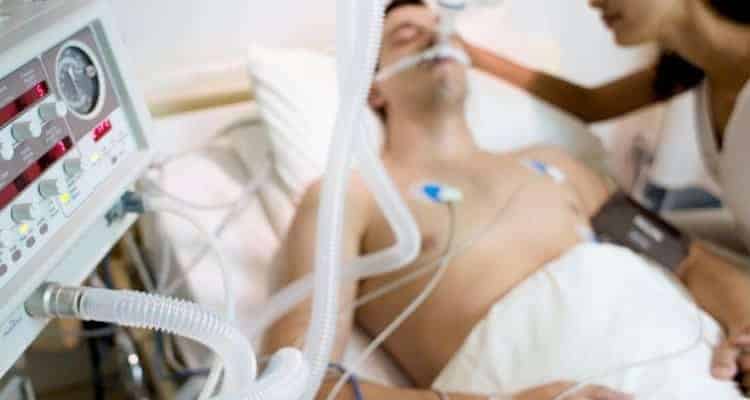 Do you have what it takes to work in an intense environment?
While most nursing careers are challenging, the stakes get higher when you become an ICU nurse.
It's because you're caring for some of the sickest patients in a hospital.
Because of that as an ICU nurse, you're going to learn how to intervene during emergencies and stabilize a patient's deteriorating condition before the doctor arrives.
Besides this, you have to monitor their condition and look for signs of distress.
You are also responsible for charting their recovery and suggesting a change in treatment plans when required.
Why is it a good pathway for new nurses?
Working in an ICU is an interesting experience for fresh graduates.
You get to see how important it is to be vigilant and methodical while you treat a patient.
Additionally, you learn how to provide specialized care depending on the patient's condition.
Apart from this, you are trained to use high-tech equipment and apply emergency protocol when a patient's health declines.
These incidents enable you to expand your skills and become proficient in your role.
This, in turn, makes you eligible for other nursing careers inside and outside the ICU.
Overview:
Average salary: $64,764
Pros:
You receive firsthand experience in providing critical care to your charges.
You learn how to handle specialized equipment.
The job offers a level of independence not found in many other specialties.
There are multiple career opportunities to look forward to.
Cons:
Dealing with ICU patients can take a toll on you.
The complex conditions make some cases unmanageable.
You might get overwhelmed by the demands of this position.
In the end, you should become an ICU nurse if you wish to pursue a career in advanced critical care.
The job offers you adequate training to qualify for other nursing careers within the different branches of the ICU (e.g. trauma unit, burn unit, neo-natal ICU).
More Information on ICU Nursing:
➡️ Find ICU nurse positions available on the nursing job board.
4. Emergency Room Nurse (ER Nurse)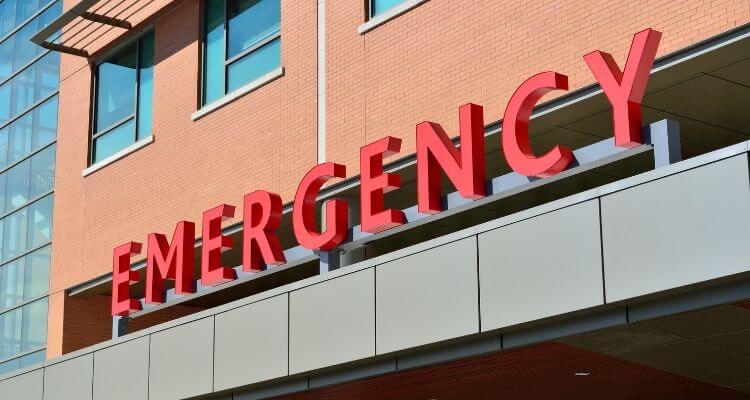 Emergency room nurses work closely with the team responsible for handling emergency room cases.
You will assist the team as they evaluate and stabilize patients who arrive at the ER.
Many of these cases deal with life-threatening injuries, wounds, and ailments.
Your duties will involve tending to minor wounds, administrating proper medication, and taking care of the patient while the doctor is handling another case.
Besides this, you are also responsible for evaluating and assessing the patient (triage) and then judging whether or not they require immediate medical care.
Why is it the best job for new grad nurses?
Firstly, you get a lot of experience in a short time when you become an ER nurse.
You get to witness a diverse range of injuries and health problems during your practice, and how to treat them.
You'll also be working in a time-sensitive scenario, with a lot of pressure to save the patient's life.
Also, working in a fast-paced environment helps you become resourceful.
Subsequently, this sort of training will be helpful for other nursing careers (e.g. flight nurse or NASCAR nurse) when you think of switching jobs.
All these reasons make it an ideal job for somebody who would like to learn the ropes of emergency patient care.
This nursing field is also ideal for nurses who thrive in a high-pressure environment.
Overview:
Average salary: $65,470 (source)
Pros:
You develop a variety of skills in a short time.
You learn how to treat different injuries and health conditions.
You get hands-on experience in treating trauma patients.
You get to a certain level of autonomy.
Cons:
The job is very stressful and can take a toll on you.
You need to be mentally prepared to see gruesome injuries and severe wounds.
The action never stops which means that it can get very tiring.
In short, the life of an ER nurse is highly stressful, but it's gratifying too.
You get to be part of the team that is at the front line when it comes to dealing with emergencies.
➡️ Find ER nurse positions available on the nurse job board.
5. Labor & Delivery Nurse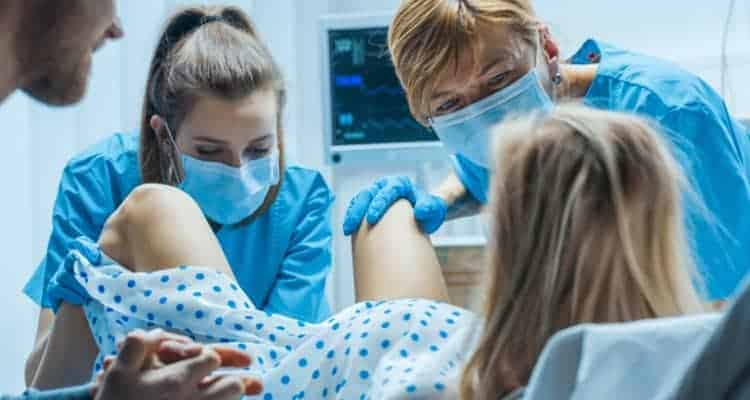 Have you ever watched Call the Midwife?
Opting for this career will give you the chance to experience the trials and tribulations of the protagonists.
The only difference (…maybe not the only difference) is that you'll be working in a modern set up and won't be rushing off to deliver babies on a bicycle.
Jokes apart, the show does give you a glimpse of the duties of a labor and delivery nurse.
You are the helping hand for the obstetricians as you deal with their patients.
This includes the task of notifying them of the progress of the mother's contractions and any critical condition.
You will also act as a coach for new mothers, as they deliver the baby.
You are also responsible for prenatal care and educating parents about the whole process and possible risks.
You help the family learn how to take care of the newborn.
Other duties involve checking their vital signs, monitoring the baby's vital signs, and administering medications.
Why is it a good option for new nurses?
Being a labor and delivery nurse challenges you and allows you to do something that most nurses will never get to do.
You get to learn how to provide physical and emotional support to patients and families under your care who are going through the miracle of life.
That's precisely why we think it's the best job for new grad nurses.
Besides this, your training helps you play an important role in the lives of your patients.
Many nurses say that watching the miracle of birth itself provides you with a sense of gratification for this profession (source).
Lastly, it's a unique experience that teaches you a great deal about nursing.
Overview:
Average salary: $55,426
Pros:
It's a fun and challenging work environment
You gain a lot of practical experience and on-the-job training
You get a chance to play the role of an educator when you teach parents on how to handle newborns
You get to support families in this wonderful stage of their lives
Cons:
It can be emotionally draining and stressful to deal with expecting mothers
You might be on an on-call schedule which means unpredictable shifts and overtime
You will have to deal with some devastating scenarios (like stillborn babies, babies with disabilities, complications during labor, death of mothers during labor).
It's a niche field and doesn't have a lot of career growth if you want to have multiple nursing options in the future.
On the whole, this career path is for people who can take up the role of a nurturer. You get to educate, support, and aid expecting mothers.
You also witness a diverse set of parenting styles and life stories.
This kind of emotional connect is rare in some other nursing jobs.
➡️ Find L & D nurse positions available on the online nurse job board.
Find Nursing Programs
Search our school database to find schools and get information on the right programs for you. (Don't worry, it's fast and free!)
Final Thoughts
In the end, the best jobs for new grad nurses are those that are challenging, educational, and promising.
You don't want to wind up in a career that feels like a dead-end or that you dread going to.
So try to weigh in your options and choose a nursing pathway that aligns with your career goals.
Best of luck!
So which one of these nursing jobs will you apply to?
Related Articles on the Best Nursing Jobs for New Grad Nurses
Frequently Asked Questions