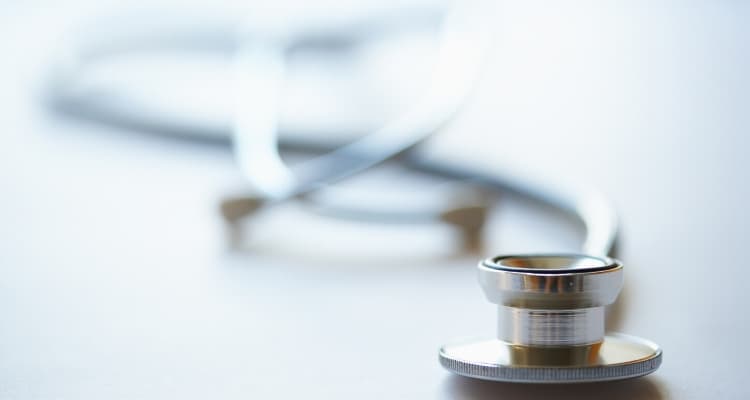 A stethoscope is an essential piece of equipment for every experienced nurse.
It allows them to make quick and accurate physical assessments of patients.
This can help to clear hospital waiting lines and help doctors in the context of recording health data over time.
In this sense, it's important to choose the right stethoscope.
Littmann is considered by many nurses to be the premier stethoscope brand.
For that reason, we've created this guide of the best Littmann stethoscopes for nurses.
Quick Pick
Best Littmann Stethoscopes for Nurses
1. 3M Littmann Lightweight II S.E. Stethoscope
A well-known name in the world of stethoscopes, the 3M Littman II S. E. is an ideal entry-level model for young and graduate nurses.
It has been designed to be lightweight and comfortable to use, making it an excellent stethoscope for everyday use.
Pros
Lightweight design at only 118 grams, so it can easily and comfortably be worn around the neck all day.
A diaphragm that is tunable, so it can easily be customized for optimal acoustic performance.
In the interests of protecting nurses and patients from skin allergies, the tubing is not made from rubber latex.
Unique teardrop shape makes it much easier to use in conjunction with blood pressure cuffs.
Cons
A shorter warranty period versus the other 3M Littmann stethoscopes makes this an entry-level purchase rather than a long-term investment.
Acoustic performance is not as good as higher-level models.
Not classed as a cardiac stethoscope, but is rather better suited to general usage.
The acoustic performance is good enough for most purposes but is not as high quality as higher priced models.
The Littmann S.E. Classic is available on Amazon.
2. 3M Littmann 2141 Master Classic
This comfortable stethoscope is a great step up from the previous entry-level model and features even better acoustic sensitivity.
The Littmann Master Classic II is also well-known to be a comfortable piece of equipment due to the clever design of the headset.
Pros
Non-latex materials mean that nurses and patients won't need to worry about developing skin rashes and allergies.
Tunable diaphragm that can quickly and easily be adjusted with simple pressure on the earpiece so that different sounds can be heard at different frequencies.
The headset can be tailored to fit the head quickly and easily, making it portable and comfortable.
Durable non-latex tubing means that it can easily be folded away for storage or carried in a coat pocket without any degradation in the material.
Cons
The acoustic sensitivity of this model is not as good as higher-priced models and it may not be sufficient for pediatrics.
The durability of the stethoscope is reflected in the three-year warranty, but it may suffice for regular use on a tighter budget.
Check price on the Littmann Master Classic II Stethoscope on Amazon.
Related Article: 10 Recommended Stethoscopes for Nurses
3. 3M Littmann Classic III Stethoscope
The Littmann Classic III stethoscope is good for use on both general and pediatric medical environments.
Sound sensitivity is rated as better than lower models and can be used in more acute cardiac environments without issue.
A wide range of colors would also appeal to some younger nurses who want to express themselves in the workplace more freely.
Pros
The Classic III features a nice protective mechanism where the diaphragm can be moved to cover the bell so that it doesn't become clogged with dust and dirt.
A great five-year warranty makes this a good buy and provides peace of mind for nurses who want to make sure they are covered in case of breakage or malfunction during normal routine use.
Non-latex tubing material is resistant to stains and dirt.
The diaphragm is also very easy to keep clean because it is a smooth single piece and can be removed and then attached.
High acoustic sensitivity and performance for everyday use.
Cons
Some customers have said that the sound sensitivity is not as good as they expected from this brand, especially when auscultating, and trying to hear heart murmurs.
Check the price of the Littmann Classic III stethoscope on Amazon.
4. 3M Littmann Cardiology IV Stethoscope
If you need the best in acoustic sensitivity, the Littmann Cardiology IV stethoscope might be the best buy yet.
It has been designed to allow nurses and other medical professionals to hear the faintest of heart murmurs and in this context, is a very good stethoscope for acute cardiac and pediatric environments where good quality sound is a must.
Pros
An excellent scope for ICU and other critical care environments where reliability and sensitivity is an absolute must.
A fantastic warranty of seven years, which places it ahead of most competition.
A large bell design and deeper chest piece allows for much better acoustic sensitivity and transmission of sound to the ears.
Dual lumen tubing cuts down any rubbing noises that usually interfere with listening in inferior scopes.
Cons
The thickness of the tubing may not be comfortable for everyone.
Some customers find that the tubing tends to degrade more quickly than suggested by the apparent superiority of the tubing materials used.
Some people have found that the sound quality is questionable, especially for the more expensive price point.
See the other reviews of the Littmann Cardiology IV on Amazon.
5. 3M Littmann Master Cardiology Stethoscope
Featuring the simply quick pressure change in acoustic sensitivity that other Littmanns have, the Master Cardiology Stethoscope is also designed to look attractive and feel comfortable.
The dual lumen tubing design is also effective at cutting out common interference noises, such as rubbing on the tubing during use.
Pros
The design and engineering of this scope means that it meets standards in use in cardiac, ICU, pediatric, and other areas.
The package also includes a special procedures adapter so that it can be used for infants easily.
The headset has also been specially designed to fit ear canals due to the headset angle, making it more comfortable than less expensive brands on the market.
Olive green color appeals to many nurses who may want to express themselves more freely without it looking unprofessional or out of place (plus there are other color options).
Cons
The slight difference in sound quality may not be quite enough to convince some people that it is within the price differential over the model one step down.
Some customers have questioned the durability of the product, stating that the bell has started to show signs of rust after only a few months of daily use.
Check availability of the Littmann Master Cardiology on Amazon.com.
Related Article: 5 Best Stethoscopes for ICU Nurses
A Brief Littmann Stethoscope Buying Guide for Nurses
One of the requirements of most hospitals is that their nurses always carry around a good quality stethoscope.
With so many companies now offering medical equipment at a wide range of prices, it can be tough to decide on what stethoscope to invest in.
If you need a good stethoscope, here are some tips on what to buy and what you should ideally be looking for:
1. Durability and Reliability
The fact is you'll be using your stethoscope on most days or nights that you work, so you need it to be both reliable and durable.
It's no use investing in a stethoscope that is inexpensive if it's not going to be durable enough to work with you every day and be reliable.
You have a job to do and your patients expect the best treatment.
Buying a stethoscope that is from a good and well-known brand is the first step in finding one that is also durable and reliable.
It's also a good idea to go and check out any online reviews to see what other people are saying in this context.
Related Article: The Parts of a Stethoscope
2. Sound Quality
Even though all stethoscopes are designed to transmit sound well, the truth is that some are better than others.
A stethoscope that doesn't feature good fittings and good sound quality will soon become a burden in your work every day.
3. Comfort Level
Given that you'll be using a stethoscope on most days you work, finding one that's also comfortable is just as important as finding one that works well.
The last thing you want is to be using a medical tool that hurts your ears.
When you're distracted by this type of discomfort, you may not be focused on the job at hand and may even miss important sounds.
In this context, it's really important to try it out and see if it is comfortable for you.
Does it hurt your ears?
How does it hang around your neck?
4. Price Versus Quality
A lot of nurses and medical facilities opt to buy stethoscopes that are inferior in quality because the price is right or because they got a nice bulk deal.
The truth is that low-quality stethoscopes also tend to feature low-quality materials.
The ear cups may degrade and split, for example.
You should never invest in a stethoscope just because it's inexpensive.
The one thing you need to remember when buying a stethoscope is that it should be of good quality.
In this sense, you may need to accept that you need to simply pay more for one.
Conclusion
If you work as a nurse, you need a good stethoscope for everyday use.
Rather than invest in an inexpensive model, you should always find one that is durable, comfortable and features optimal acoustic sensitivity for the tasks for which it was designed.
You may also want to ensure that the product you receive is the one described in any online sites since some people have also reported fakes or secondhand products.
Related Articles to Littmann Stethoscopes