5 Best Shoes for ER Nurses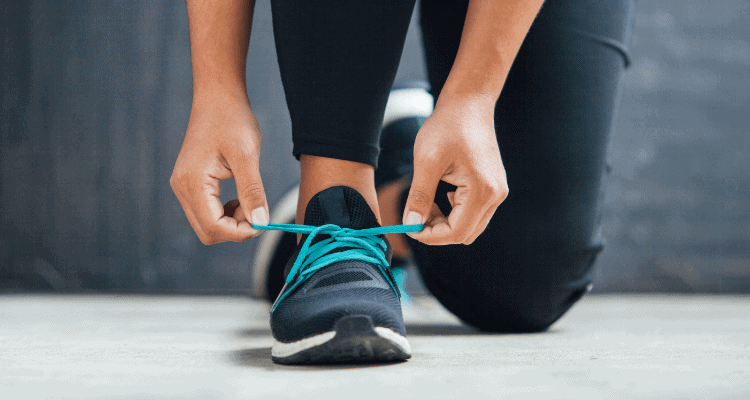 As an ER nurse, you have to be on-your-game at all times since you're caring for some of the most critically-ill patients.
That means the clothing and shoes you're wearing need to be able to withstand the pressure as well.
These are 5 of the best shoes for ER nurses.
*Disclosure: This article on the best shoes for ER nurses may contain affiliate links. If you click and make a purchase, I may receive a commission. For more info, please see my disclaimer.
Our Top Picks
Here's our top picks if you're just in a hurry.
5 Best Shoes for ER Nurses
1. Dansko Women's Xp 2.0 Clog
Clogs are such a versatile shoe because they are super comfortable, but also look professional. These Dansko Women's Xp 2.0 Clogs are no exception.
They come in 31 different colors and designs, from basic black to a beautiful blue paisley print.
These clogs offer more than just style. They're also durable, as they're crafted from genuine leather with a slip-resistant sole.
The toe box is roomy and there's extra padding throughout the shoe to prevent blisters and soreness. You may want to avoid wearing white socks with them as the dyes used can stain them black.
Pros:
31 colors
Roomy toe box
Slip-resistant sole
Cons:
May stain socks black
Minimal arch support
Slightly heavy
Check the price of the Dansko Women's Xp 2.0 Clogs on Amazon.com.
2. New Balance FuelCell Running Shoe
A firm, slip-resistant sole is a must for any busy nurse, and these New Balance FuelCell Running Shoe have all that and more.
The sole is nice and stiff, so it can hold up to long, 12-hour shifts. The base of the shoe is also wide and provides a firm surface for nurses to walk on.
The upper portion of the shoe comfortably stretches with the foot, which is ideal if you have wide feet. If you need a more supportive upper, these shoes may not be the best choice for you.
Pros:
Wide, slip-resistant sole
Stretchy upper
5 great color combinations
Cons:
Upper may be too stretchy for some
Sizing runs small
Narrow toe box
Check the price of the New Balance FuelCell Running Shoe on Amazon.com.
3. Brooks Levitate 2
The Brooks Levitate 2 has an upper that fits like a sock for a custom feel and a unique look.
There's also plenty of bounce back with this shoe's midsole, which is an important feature for nurses who stand on their feet for long periods of time.
The midsole features DNA AMP technology that fully supports each step so you don't end up with achy feet at the end of your shift.
The arch support is minimal, but there is room for orthotics to be placed inside of the shoe. With a wide assortment of colors, you're sure to find a pair that fits your needs.
Pros:
Responsive midsole
Flexible upper
13 colors
Cons:
Minimal arch support
Snug fit
Complaints of the sole splitting
Check the price of the Brooks Levitate 2 on Amazon.com.
4. Nike Men's Air Monarch IV Cross Trainer
A combination of leather and mesh make these Nike Men's Air Monarch IV Cross Trainer sneakers the perfect choice for nurses looking for a sleek-looking shoe that can also keep their feet cool and dry.
The mesh allows air to flow in and around the foot, preventing the sweaty feet so many nurses know all-too-well. The leather gives the shoe a professional look while also being very durable.
The overall shoe is lightweight and comfortable, but there have been some complaints of the shoes being noisy on hard surfaces. If this doesn't bother you, then these shoes are a great choice.
Pros:
Breathable mesh
Durable leather upper
Rubber outsole
Cons:
Noisy on hard surfaces
Sizing runs small
Narrow toe box
Check the price of the Nike Men's Air Monarch IV Cross Trainer on Amazon.com.
5. Traq by Alegria
Technology has become a way of life for many, and nurses can really put the latest technology to the test with the smart walking shoes.
They have chip technology built-in that tracks your steps, which can then be linked to the Traq app. These shoes also have a unique look that's a cross between a sneaker and a clog.
Twenty-five great design options will have your feet looking their absolute best. If you require orthotics, the footbed is removable for additional room. The rubber outsole is also slip-resistant for safety purposes.
Pros:
Tracks your steps
25 color options
Slip-resistant rubber outsole
Cons:
Reported glitches with the tracking technology
Minimal arch support
Design isn't very durable and may rub off over time
Check the price of the on Amazon.com.
The right pair of shoes can make all the difference when it comes to surviving a busy shift in the ER. You need something that's supportive in all the right places, but that also looks professional enough for a work setting. All of these shoes are good options to consider.
Shoe Buying Guide for ER Nurses
Clogs Safety
Sneakers have long been touted as the go-to shoe when it comes to safety, but clogs are an excellent option, too.
They provide plenty of wiggle room for toes, which can prevent painful conditions like corns, calluses, and hammer toe from occuring.
Clogs have come a long way in terms of safety and support. The wooden upper of its Danish ancestors has been replaced with lighter-but still durable- materials like leather. Clogs should fit securely, but still allow the toes and the rest of the foot to move freely.
Preventing Slips and Falls
One of the biggest challenges nurses face at work are slippery floors.
Since many hospitals and doctor's offices have floors made from hard surfaces like wood and linoleum, wearing slip-resistant or slip-proof shoes is a must for safety reasons.
A rubber outsole offers the most traction on hard surfaces.
If you find a pair of shoes that you really like that don't have a rubber outsole, you can treat the bottom of your shoes with a shoe grip adhesive spray.
Flat Feet
If you're one of the millions of people that have flat feet, you know the pain that can be associated with this condition. Most of the time, flat feet is a condition you're born with, but sometimes an injury or other illness can contribute to it, such as:
Obesity
Arthritis
Diabetes
Normal Aging
The best way to alleviate the symptoms of flat feet is to wear shoes with adequate arch support, or to wear inserts in the shoes called orthotics.
These inserts place the foot into the correct position so that the rest of the body is properly aligned.
Breathable Materials
Not taking your shoes off for 12+ hours can lead to some pretty sweaty, smelly feet. Wearing shoes made from breathable materials like mesh is the best way to prevent this common problem.
Mesh allows air to flow in and around the foot, creating a cool atmosphere that keeps the feet dry and comfortable. You can also place inserts in the shoes that absorb sweat and odors and help keep the feet dry.
Smart Technology
Technology is all around us, and now you can even find it in your shoes. Smart shoes are shoes that feature a small device that keeps track of your steps and other data.
This data is then sent to an app that provides advice and motivation to get you moving your body more.
Final Thoughts
Since nurses are on their feet a lot, getting enough steps in is not a problem. On average, a nurse walks 4-5 miles in a typical 12-hour shift.
That means most nurses have no problem reaching the recommended daily goal of 10,000 steps per day.
Smart shoes can also be worn on your days off from work to help you stay on track with your goals.
Related Articles to ER Nurse Shoes